A new carpet can instantly transform the look and feel of your home, but it's important not to underestimate the importance of underlay. While many overlook this small detail, reusing what's already down, or worse, not using any at all, underlay will make a huge difference to the lifespan of your carpet as well as how it looks and feels.
In This Guide
What is carpet underlay?
In simple terms, carpet underlay is a product that's placed beneath a new carpet before it's laid. It sits between the subfloor and the carpet, acting as a protective, insulating barrier and shock absorber.
The benefits of carpet underlay
While high-quality underlay is important, it's not strictly essential – you can fit a new carpet without it, although we'd never recommend it (and neither would any professional carpet fitter). If you did, you'd be missing out on all these benefits.
Your carpet will last longer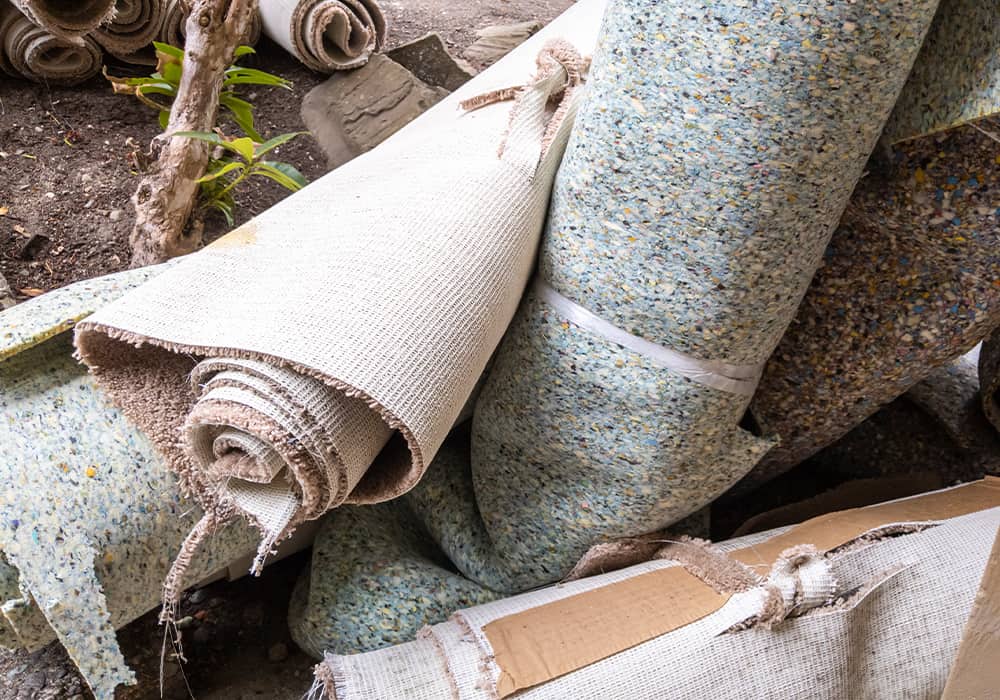 The core benefit of underlay is that it helps to extend the life of your carpet. It does this by acting as a buffer, absorbing the impact of foot traffic and reducing wear and tear on the carpet fibres. A quality underlay will also stop any moisture from the subfloor seeping through, preventing damage from dampness.
So, while underlay might feel like an extra, unnecessary expense when you're already shelling out on a new carpet, it's an investment that will pay dividends by saving you money on replacements in the long run.
To put it in perspective, carpets with underlay installed underneath are shown to last up to 50% longer than without.
Increases comfort and feel of carpet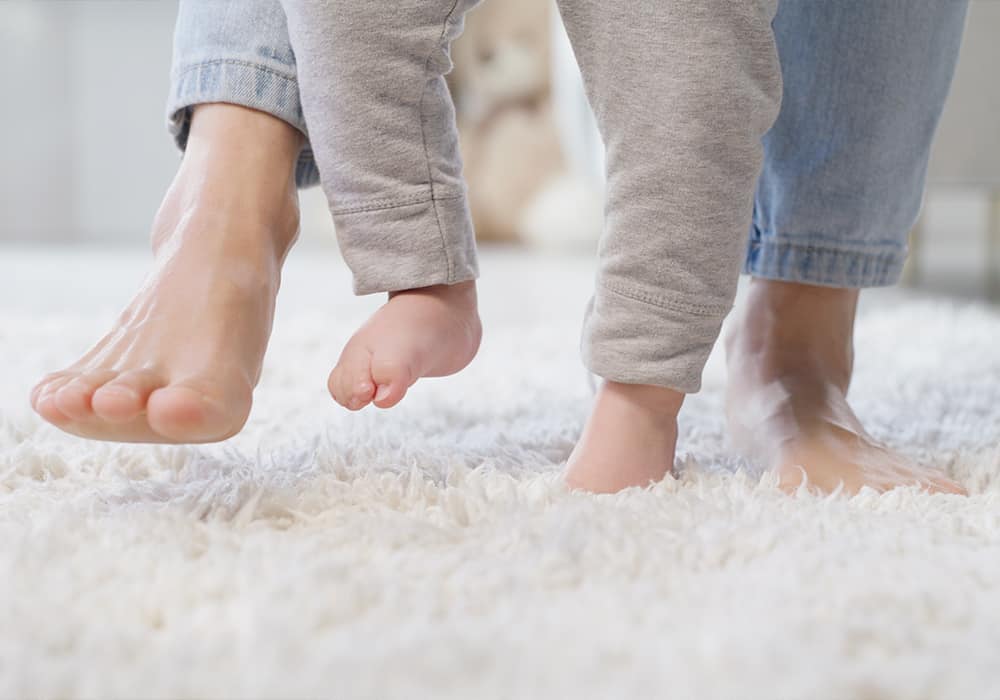 One of the main reasons people choose carpet over, say, hardwood flooring or LVT is the soft, cosy feeling it offers underfoot. But if you install your carpet directly to the subfloor – or over the top of old, worn-out underlay – you'll be sacrificing this all-important comfort factor.
That's because a nice, thick underlay provides extra cushioning and shock absorption that will make your carpet feel even more luxurious and comfortable. Some modern carpet underlays are even made using memory foam, offering the same level of comfort as your favourite pillow.
Creates a beautiful finish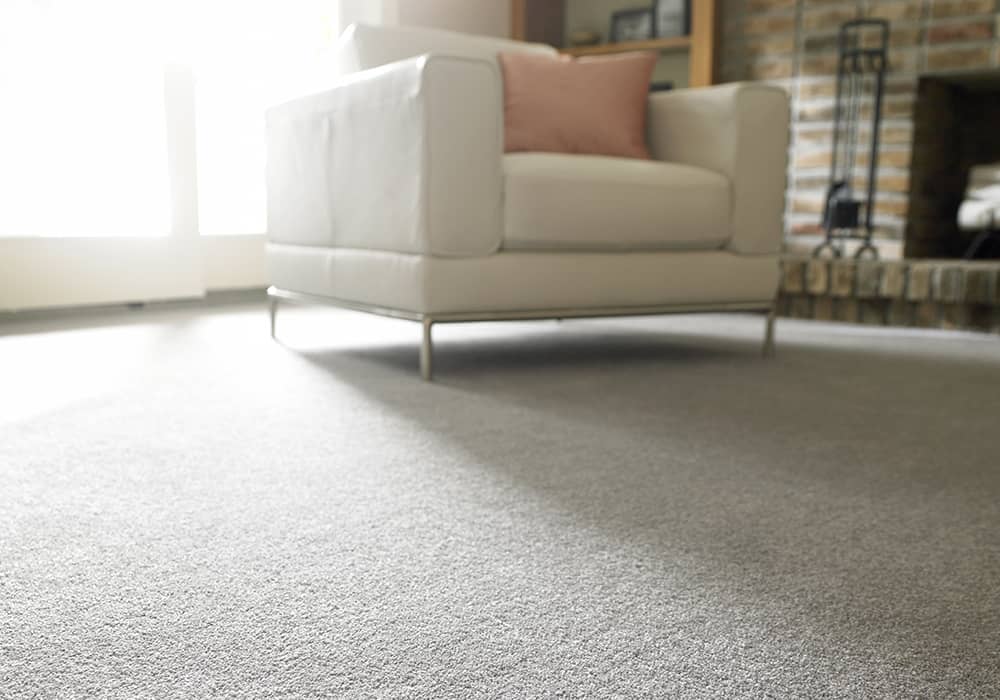 Underlay acts almost like a primer for carpeted floors. It helps to eliminate minor lumps and bumps that can be unsightly and uncomfortable, creating a level surface that will ensure your carpet looks its very best when laid.
But that's not all. Underlay can also reduce the long-term risk of your carpet wrinkling or rippling, which is caused by a variety of factors such as temperature changes or furniture movement. This is particularly important if you have wooden floorboards, which can warp and create gaps over time.
Warmer rooms and lower heating bills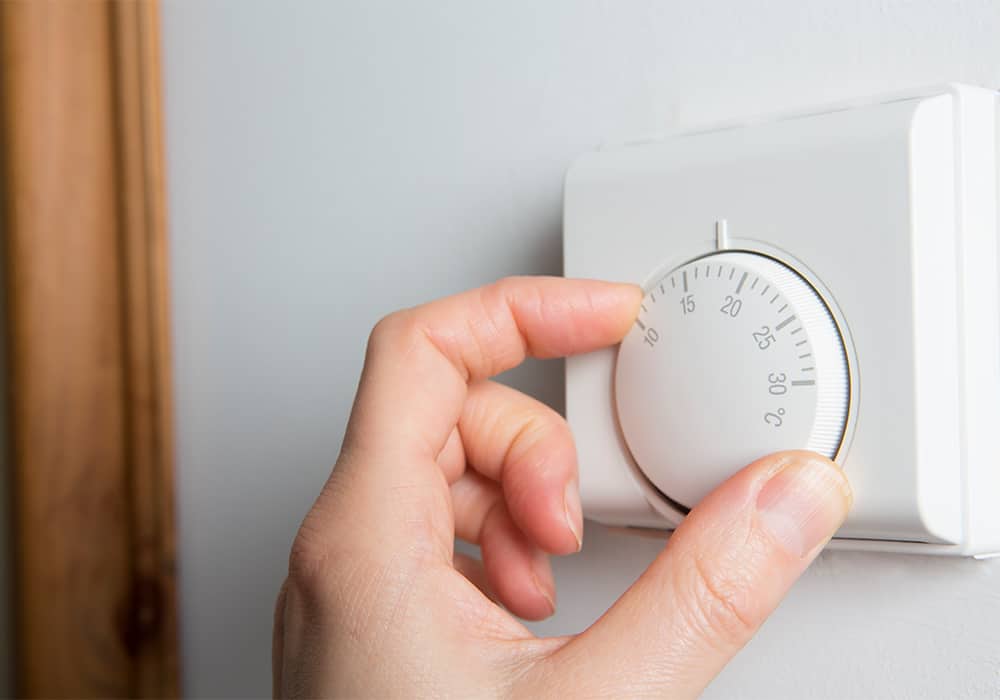 Keeping your home warm and reducing your energy bills is more important than ever. And while carpet is a warmer flooring option than products like natural tile or vinyl, it can still allow cold air to rise due to the small holes in the backing, which are used to weave the fibres.
A thermal carpet underlay (i.e. those with high tog ratings) adds a layer of insulation that helps prevent warm air escaping through the floor while stopping cold air getting in. This benefit is even more pronounced if you're laying carpet on a naturally cold subfloor such as concrete, or if you have old, draughty floorboards.
Studies have shown that a quality underlay can help cut your energy bills by up to 15%, making it an excellent long-term investment.
Reduces noise and creates a more peaceful environment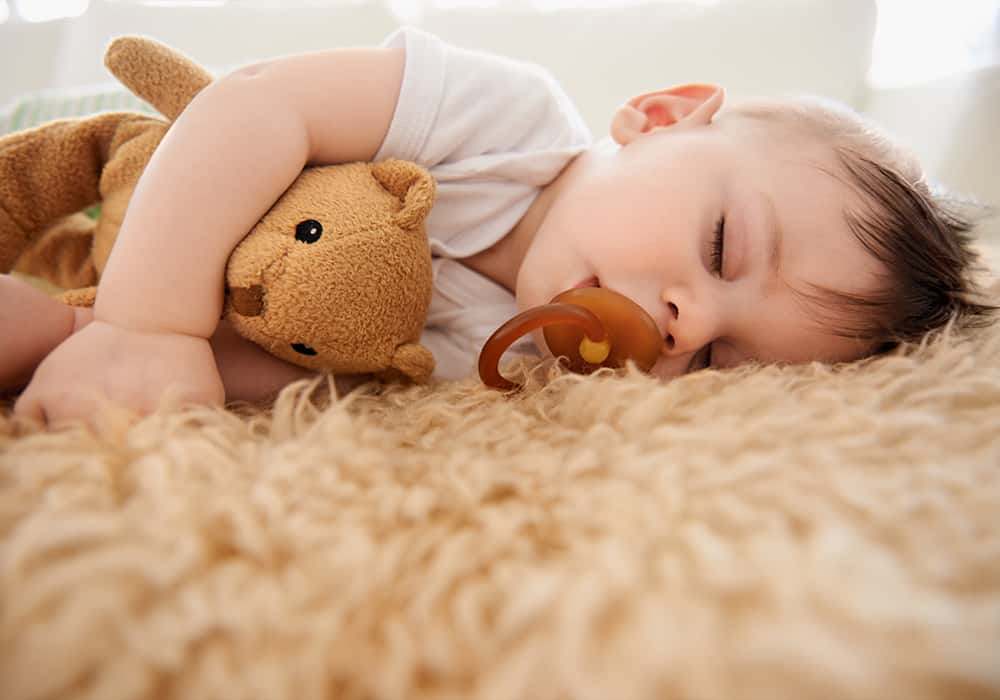 Carpet underlay reduces noise in two key ways: by acting as a shock absorber and a sound barrier.
A quality acoustic underlay will reduce impact sound by 40 decibels (dB) or more, meaning the noise created by footsteps is minimised. Similarly, a thick, dense underlay will dull noise transmission, making it particularly useful for top-floor bedrooms or in apartment blocks where you have noisy neighbours below you.
The result is a significantly quieter, more relaxing home.
Cleaner, more hygienic rooms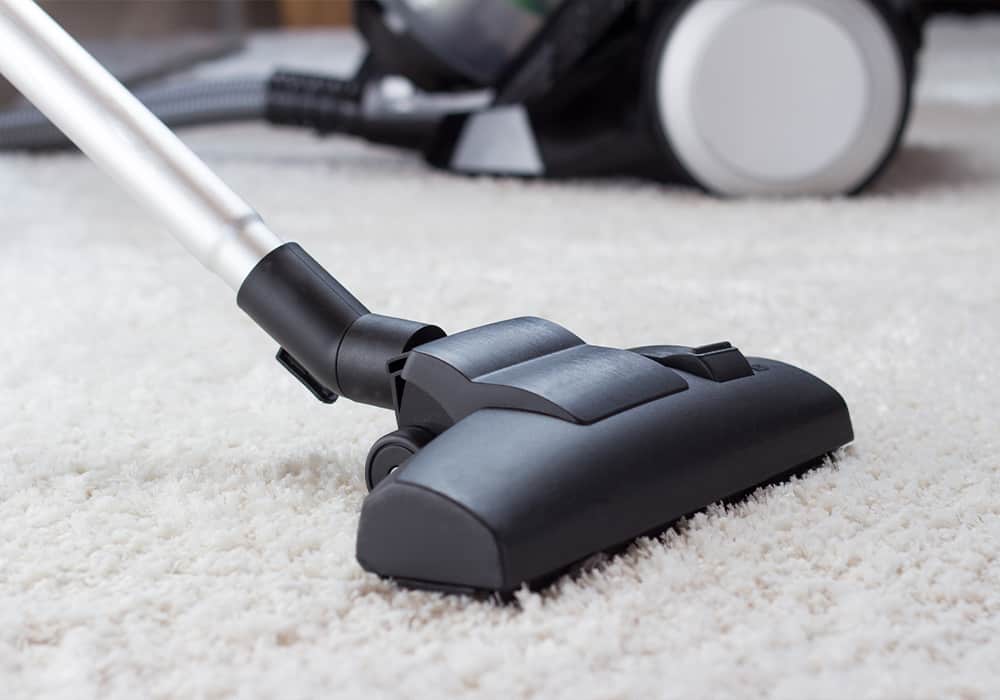 Anyone who has taken up a carpet in an older property will know just how much dust and dirt lurks underneath. Underlay forms a protective barrier, keeping dust down while preserving the carpet pile and stopping your powerful hoover from sucking up the dirt through the backing. The result is cleaner rooms and less irritants, which is a god-send for those that suffer with allergies.
Older homes or those without modern damp proofing can also use an underlay with a built-in damp proof membrane (dpm), which is designed to prevent moisture ingression and stop damp smells and mould from forming.
Guaranteed to last
Trusted underlay brands like Cloud 9, Tredaire and Duralay always offer a guarantee with their products, meaning you can rest safe in the knowledge that your underlay will last the lifetime of your new carpet.
You can check the technical specifications on our product pages to see exactly what is covered for each underlay we stock.
Why carpet underlay is vital
To summarise, the key reasons why underlay is vital when installing a new carpet are:
It makes your carpet last longer, giving you a better return on investment
It smooths and levels the subfloor, meaning your carpet looks its best
It offers an additional layer of cushioning, providing that all-important sense of comfort underfoot
It acts as an insulating layer that reduces heat loss through your floor, giving you warmer rooms and potentially lowering your heating bill
It absorbs the sound of footsteps and reduces transmission of sound between floors, leading to a quieter, more relaxing home
It creates a cleaner living environment by acting as a barrier between your carpet and the subfloor, keeping dust and dirt down
It's guaranteed to last the lifetime of your new carpet, making it an iron-clad investment
Always replace your underlay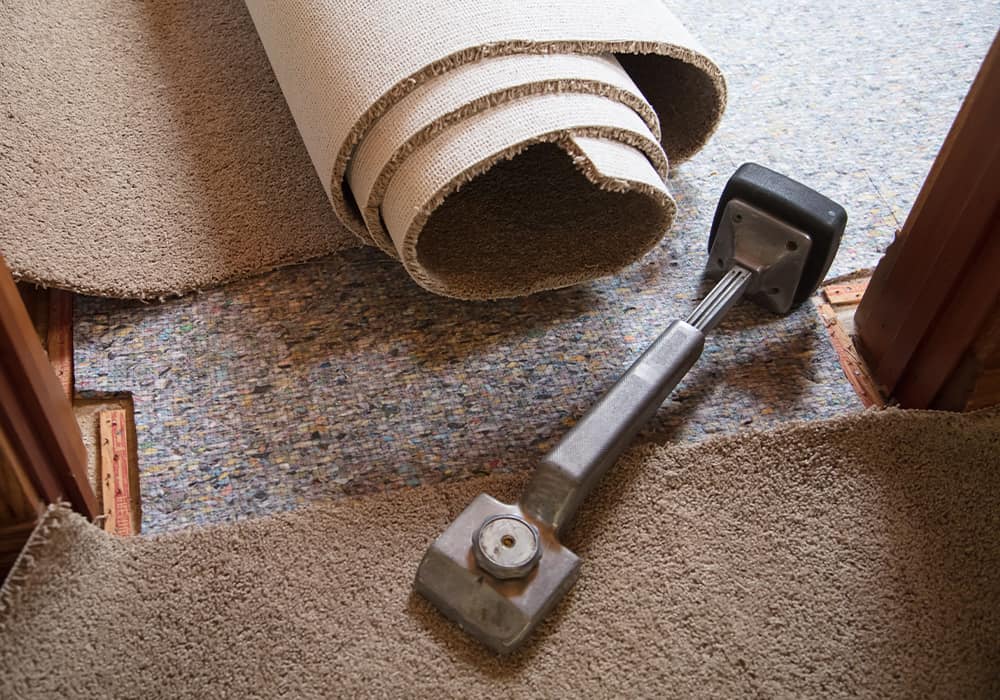 We would always recommend installing new underlay every time you replace your carpets. Old underlay can be reused, but it's a false economy: the underlay will fail before the carpet, which means you'll need to replace your flooring again in almost half the time.
You should also consider which type of carpet underlay would be best suited to your needs and the benefit that's most important to you. Do you want supreme comfort (bedrooms and living rooms), to stop heat loss (period properties) or reduce sound (noisy kids, apartment blocks)? Then choose accordingly. Remember that you can pick different underlays for different rooms, too, if you have specific requirements for each space.
If you're unsure about the right type of underlay to fit under your new carpet, get in touch with our experts at contact@simplyunderlay.co.uk. We will be more than happy to help.