Carpets remain a popular flooring choice due to their warmth, comfort and the sheer variety of designs on offer. However, to maximise the benefits and ensure it lasts as long as possible, choosing the right underlay is crucial. But with so many different underlays available these days, it can be challenging to determine which one is the best for your needs. 
In this guide, we explore the key types of carpet underlay we sell and detail their unique benefits to help you make an informed decision.
In this guide
PU foam underlay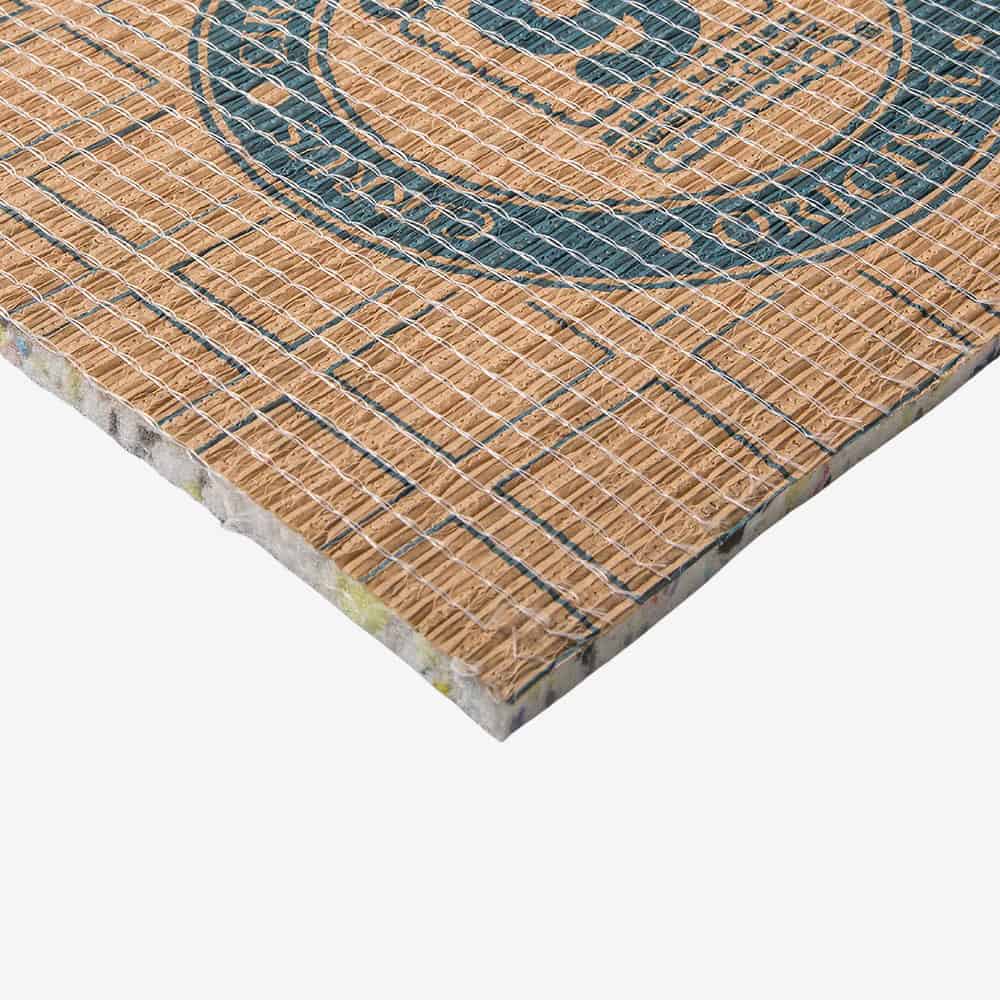 Polyurethane, also known as 'PU', has become the most common material used for carpet underlay today. One of the key benefits of PU underlay is that it is made from recycled foam or offcuts, making it a sustainable and environmentally-friendly choice.
PU underlay is also lighter and easier to handle than traditional alternatives such as crumb rubber, which is why fitters tend to prefer using it too.
Our range of high quality PU foam underlay comes in a variety of thicknesses and densities to suit various flooring needs and budgets, so there is a suitable option for every space, whether you're looking for a thick, spongy underlay for a bedroom or a thinner, denser underlay for a high-traffic area like your stairs.
Some of our bestselling products in the PU category include Cloud 9 Cirrus, Tredaire Elite and Wilsons Plushwalk 12mm.
Crumb rubber underlay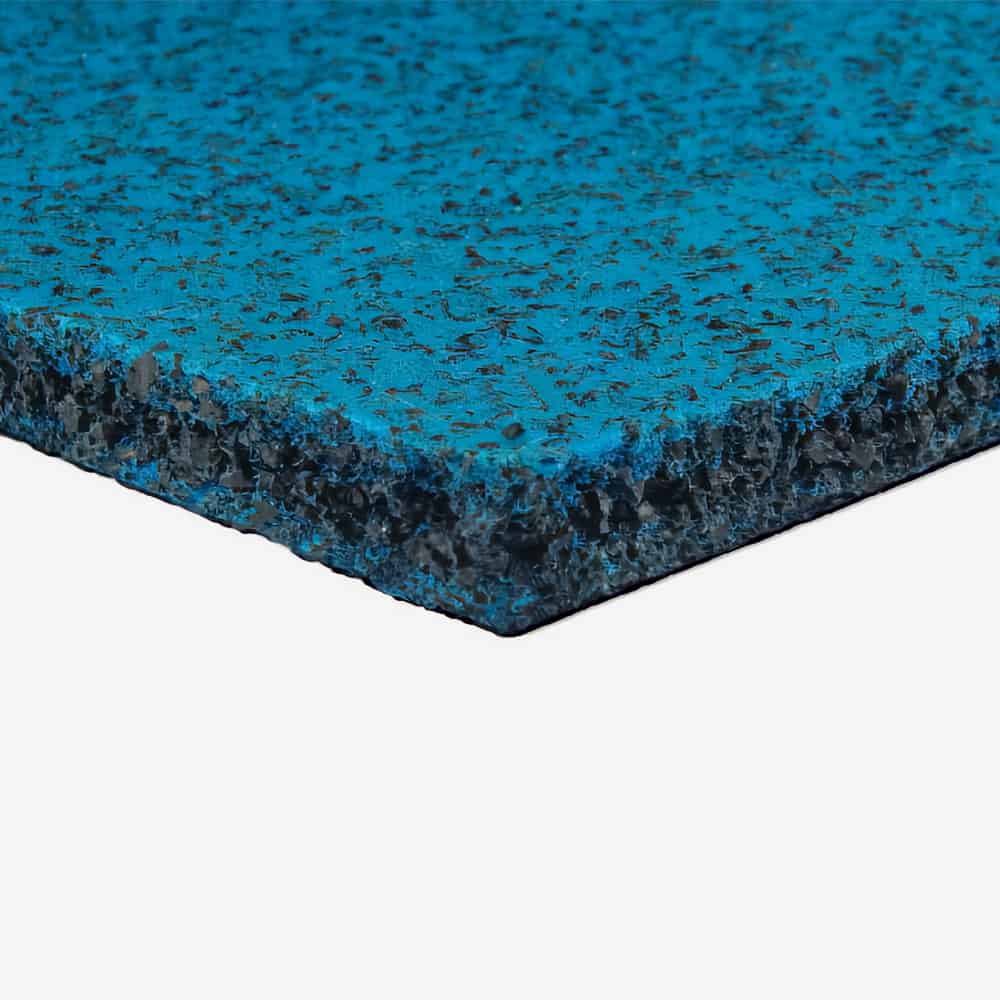 Crumb rubber underlay is known for its extreme density and durability, making it the best choice for areas with heavy foot traffic, such as your stairs, as well as contract (i.e. commercial) applications.
Supremely insulating (ensuring warmer rooms) and offering excellent noise reduction, it is the only type of underlay that can fully recover from 'loading', meaning there will be no indentation marks from heavy furniture or sagging in areas that get a lot of use, like hallways.
Crumb rubber underlay is also environmentally friendly, as it's made from used car tyres – in fact, one car tyre is present in every square metre. The result is a tough and dense underlay that can't fail to extend the lifespan of your carpet.
The downside of an extremely dense underlay such as this is weight, with many crumb rubber products weighing in over 35kg, making it cumbersome to handle.
Our selection of crumb rubber underlay comes in thicknesses between 6mm-9mm. Two of the most highly regarded products on the market in this category are Durafit 650 and Tredaire Treadmore, which are both excellent underlays for stairs and commercial environments.
Sponge rubber underlay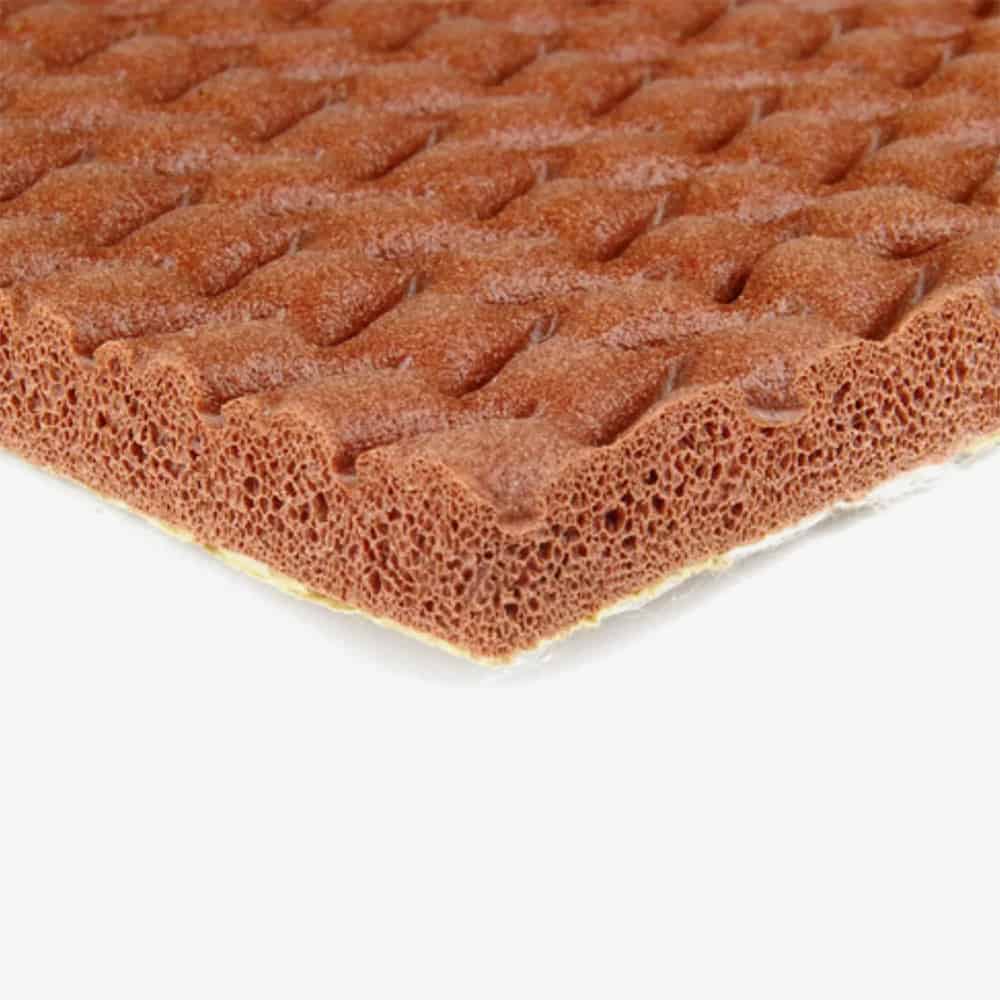 Sponge rubber underlay has been around since the 1950s and remains popular today, even though modern versions are actually made from synthetic rubber.
Sponge rubber offers the best of both worlds: the durability and density of rubber with the comfort and easy to handle nature of sponge. Much like a bathroom sponge, this type of underlay features air holes (or an 'air-filled matrix structure' for the boffins amongst us), which not only helps to reduce noise and trap heat but also increases air flow when vacuuming, keeping your carpet cleaner.
Two of our most popular underlays sit in this category: Tredaire Colours Red, one of the thickest and most luxurious products we stock, and Tredaire Elite, an all-round performer that offers comfort, noise reduction and durability in equal measure.
Acoustic underlay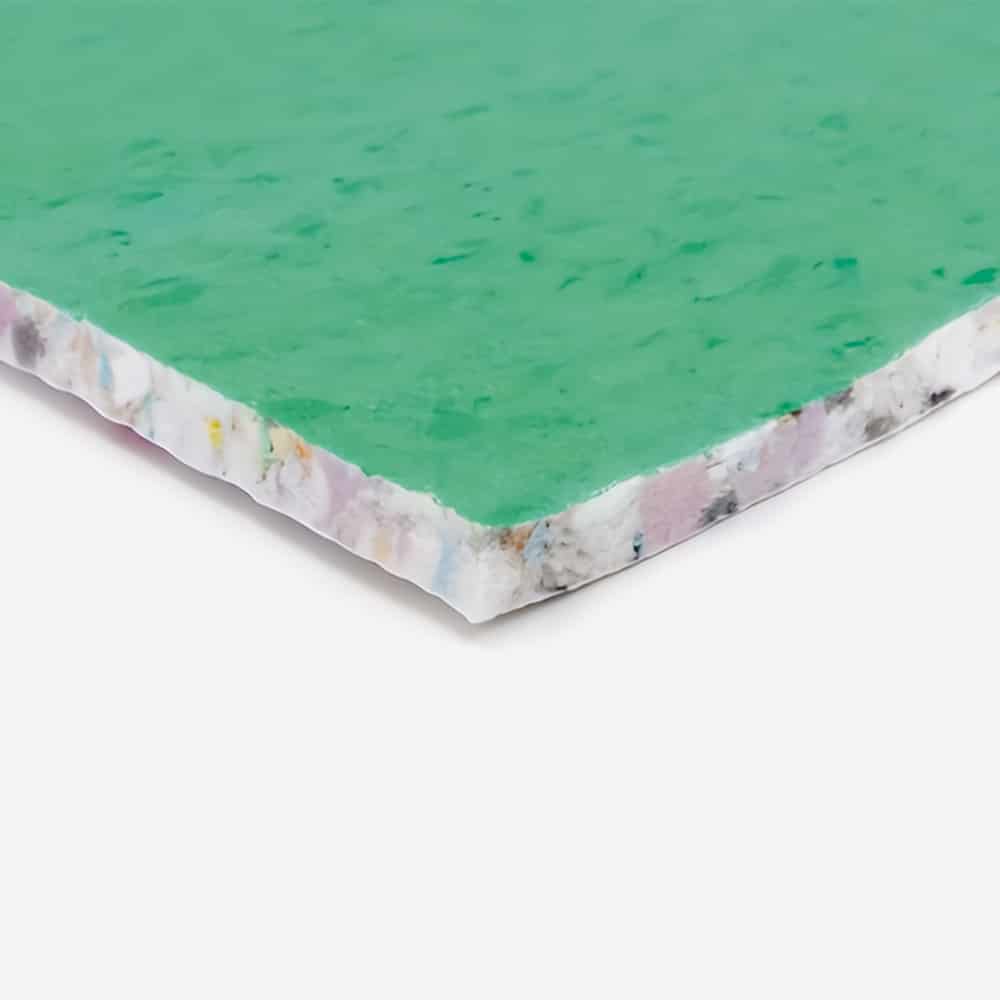 Acoustic underlay isn't a 'type' of underlay per se, but a product which offers a specific benefit: noise reduction. Specifically, dulling sound transmission between floors and the impact of footsteps. This makes it an excellent option for top-floor bedrooms or in apartment blocks where there are noisy neighbours below you.
You'll find that acoustic or soundproofing carpet underlay will be constructed from PU foam or sponge rubber. This is because they are typically thicker than crumb rubber and have natural air pockets that help absorb sound.
We would class an acoustic underlay as anything that offers sound impact reduction of at least 40 decibels (dB). Some of the top performing underlays we offer in this category include Tredaire Sensation (43dB), Wilsons Plushwalk 12mm (49dB) and Tredaire Colours Red (46dB).
Thermal underlay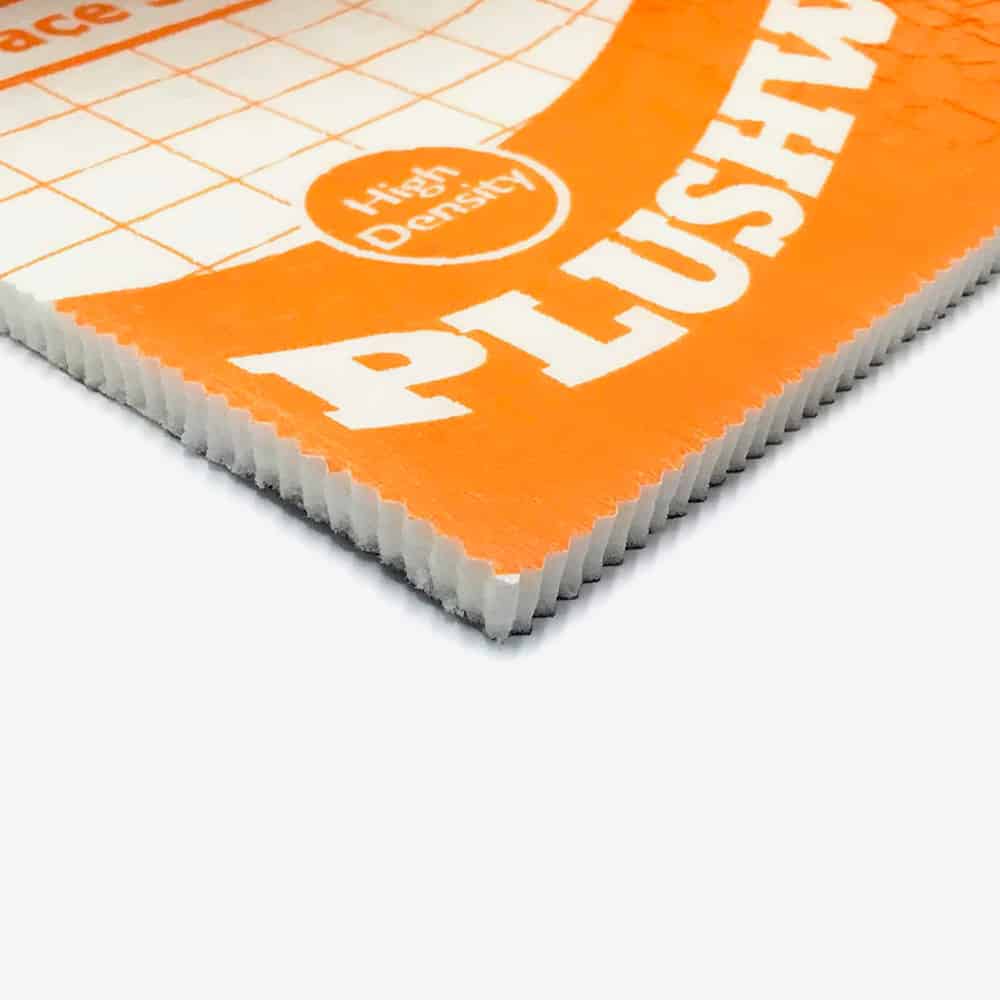 Again, thermal underlay has nothing to do with what the underlay is made from and all to do with its tog rating. Tog rating is a measure of thermal resistance – the higher the value, the less heat that can pass through the underlay.
We class any product with a tog rating over 2.0 as a thermal carpet underlay. These offer excellent insulation, ensuring warmer rooms and, in theory, lower heating bills.
Some of the most insulating underlays we stock include Wilsons Plushwalk 10mm (3.2 tog), Tredaire Dreamwalk (3.13 tog) and Cloud 9 Cumulus (3.10 tog).
Underfloor heating underlay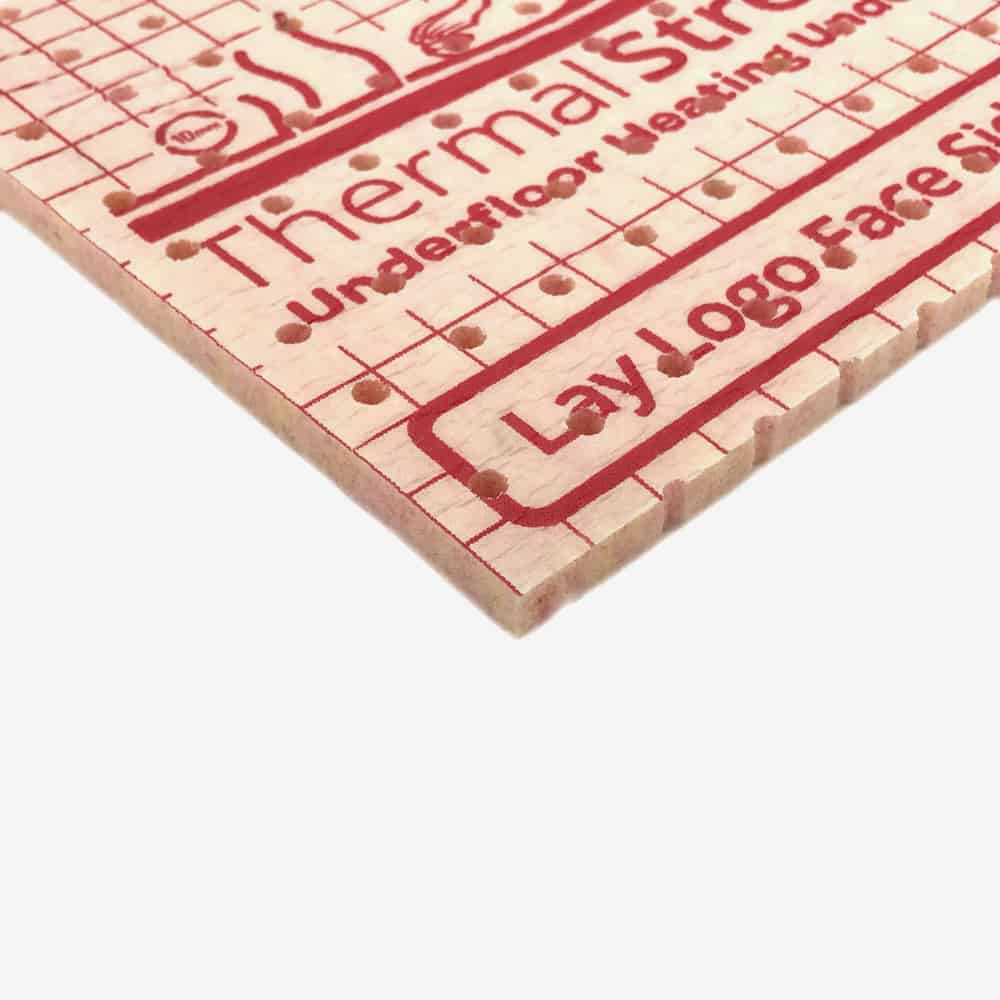 Like with thermal underlay, tog rating is the key metric you need to be concerned with when laying underlay and carpet over an underfloor heating (UFH) system. If the tog value is too high it will trap heat underneath, reducing the effect of your system (and costing you money).
In this scenario, you'll need a specialist underfloor heating underlay, which is designed to allow heat to pass through easier. The combined underlay and carpet tog rating shouldn't exceed 2.0 for optimal performance. With a typical wool/nylon mix carpet coming in around 1.2 tog, you would want your underlay to be 0.8 tog or less.
We sell the three leading underfloor heating underlays for carpets: Tredaire King (0.8 tog), Duralay Heatflow (0.75 tog) and Wilsons ThermalStream (0.8 tog). Each will allow you to have the soft, cosy feel of carpet under your feet while ensuring your rooms stay nice and toasty.
What is the best type of carpet underlay?
The best type of carpet underlay comes down to where it is being installed and what the priorities for the space are. Carpet underlay offers multiple benefits, from increased comfort and longevity to reduced heat loss and sound transmission, so you should determine what is most important to you before making your choice.
For example, do you want a sense of luxury and comfort in your bedrooms? Try a thick PU underlay. Fitting a stair runner? Try a thinner, highly dense crumb rubber underlay. Installing an underfloor heating system in your new extension? Go for a specialist sponge rubber underlay with a low tog value.
Remember that you can also pick different types of underlays for different rooms, enabling you to adapt each space to your individual needs.
If you need any help choosing the right type of carpet underlay for your project, get in touch with our experts at contact@simplyunderlay.co.uk. We'd be more than happy to help.