Choosing the best carpet underlay for your project can be a daunting decision; there are hundreds of products and seemingly countless suppliers to choose from.
At Simply Underlay, we have a wealth of experience in the industry – we've been selling underlay since before the dawn of the internet and have had first-hand experience of every new product that has come onto the market since then, good and bad.
Using this knowledge, along with feedback from both customers and carpet fitters, we've curated a streamlined product library of what we consider to be the highest quality carpet underlays on the market.
Below we have curated the very best of our range to help make your purchase decision a whole lot easier. We'll cover all categories from budget to luxury, hardwearing to comfort and everything in between.
In This Guide
The best budget carpet underlays
If you're on a tight budget, it's tempting to just purchase the cheapest underlay that you can find. But this can soon cost in you in the long run.
As a minimum, the underlay you choose should outlast your carpet, while also being suitable for your specific needs and project. There's little point in buying an underlay which disintegrates under your carpet. It will only lead to extra expense in replacing your flooring and paying for your fitter's time.
The difference between a cheap, low-quality underlay and one which is a good enough quality for all domestic projects will likely be less than £10 per roll. Remember: buy nice or buy twice.
Key stat: density over 100 kg/m³, thickness around 8mm.
Winner: Tredaire Brio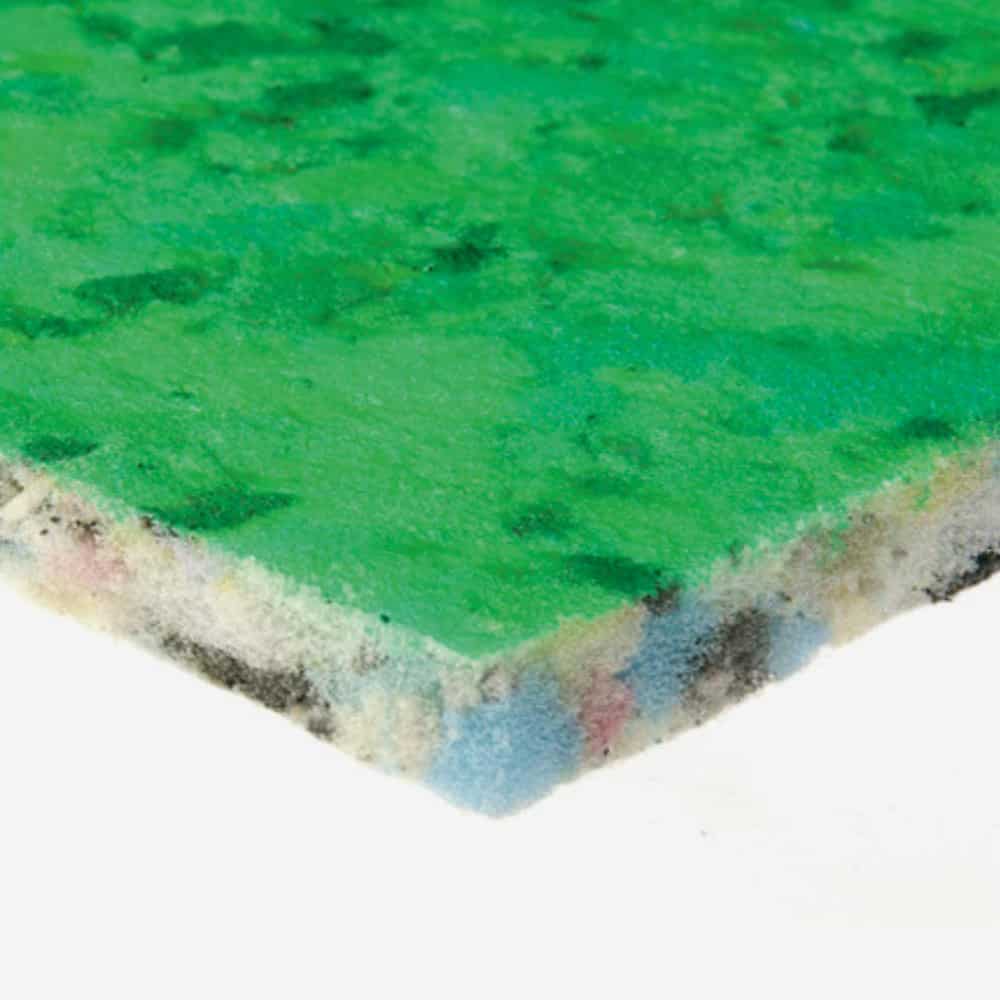 Our underlay of choice in this category is Tredaire Brio. It's an 8mm recycled PU foam underlay with a density of 109 kg/m³, meaning it is suitable for all areas of the home and is built to last.
It has a spongy feeling underfoot, making it a genuinely good all-rounder, and is priced extremely competitively, meaning it should be well within your budget for your project.
Runner Up: Tredaire Jazz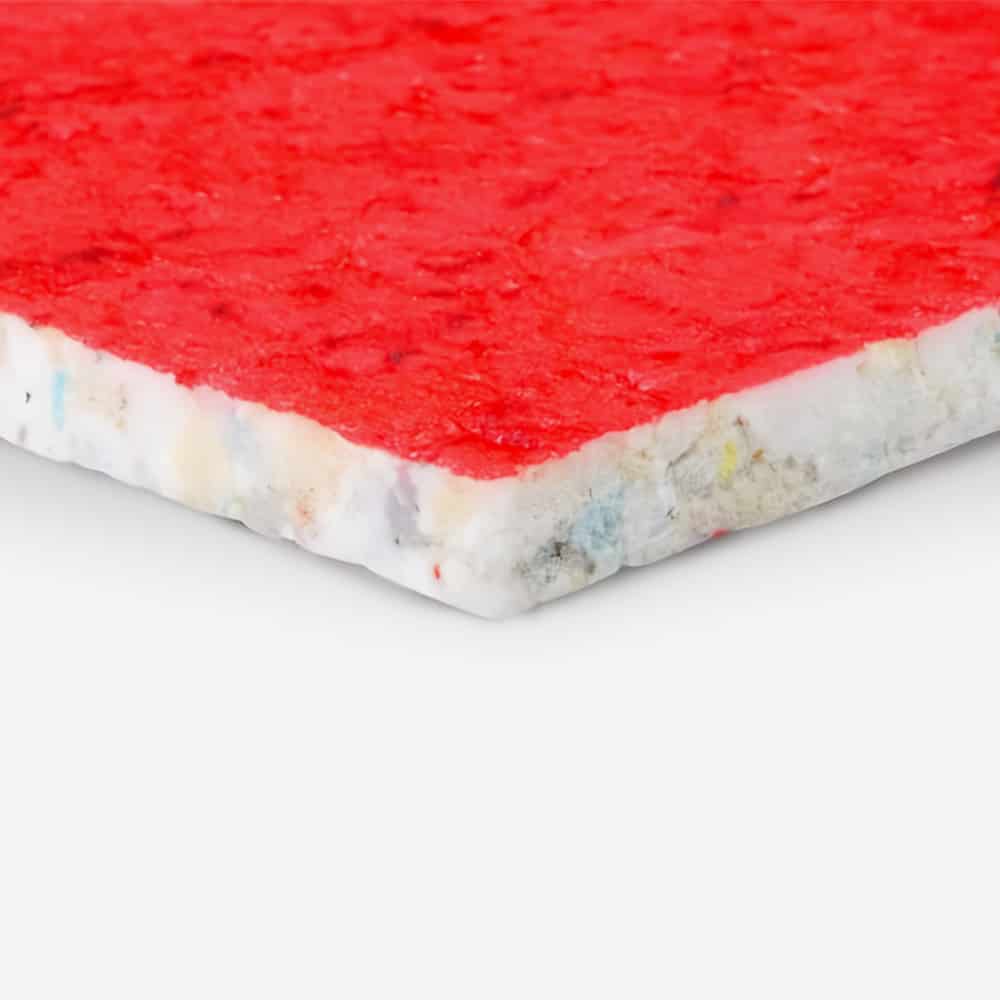 Tredaire Jazz is a superb value for money carpet underlay. At 9mm, it is slightly thicker than Brio and offers an increased density of 145 kg/m³, giving slightly more comfort and support underfoot.
Not only that, it also performs well when it comes to heat loss and sound reduction, making it a great choice for any space at just £4.11m².
The best luxury carpet underlays
For those looking for a premium-quality underlay where budget is less of a concern, there are a handful of products which can lay claim to being the most luxurious on the market.
Be aware that a high price tag isn't always a true indicator of quality. Some high-end underlays cost more because they serve a specific purpose – in the case of underfloor heating underlay, for example – while others are simply overpriced.
Key stat: thickness over 10mm.
Winner: Wilsons Plushwalk 12mm
Wilsons Plushwalk 12mm is the most luxurious underlay we have come across, combining 12mm thickness with exceptional recovery and a sumptuous feeling underfoot.
Plushwalk is made from memory foam and therefore offers 'improved compression recovery' of up to 92%, compared to 78% for an underlay made from traditional PU foam. This means it bounces back better from loading (think foot traffic or furniture indentations) so your carpet looks and feels better for longer.
This is a genuinely innovative product that's unlike anything else available and the difference is noticeable every time you step on it. It's also guaranteed for the lifetime of the initial carpet installation, so makes a great investment, too.
Runner Up: Tredaire Sensation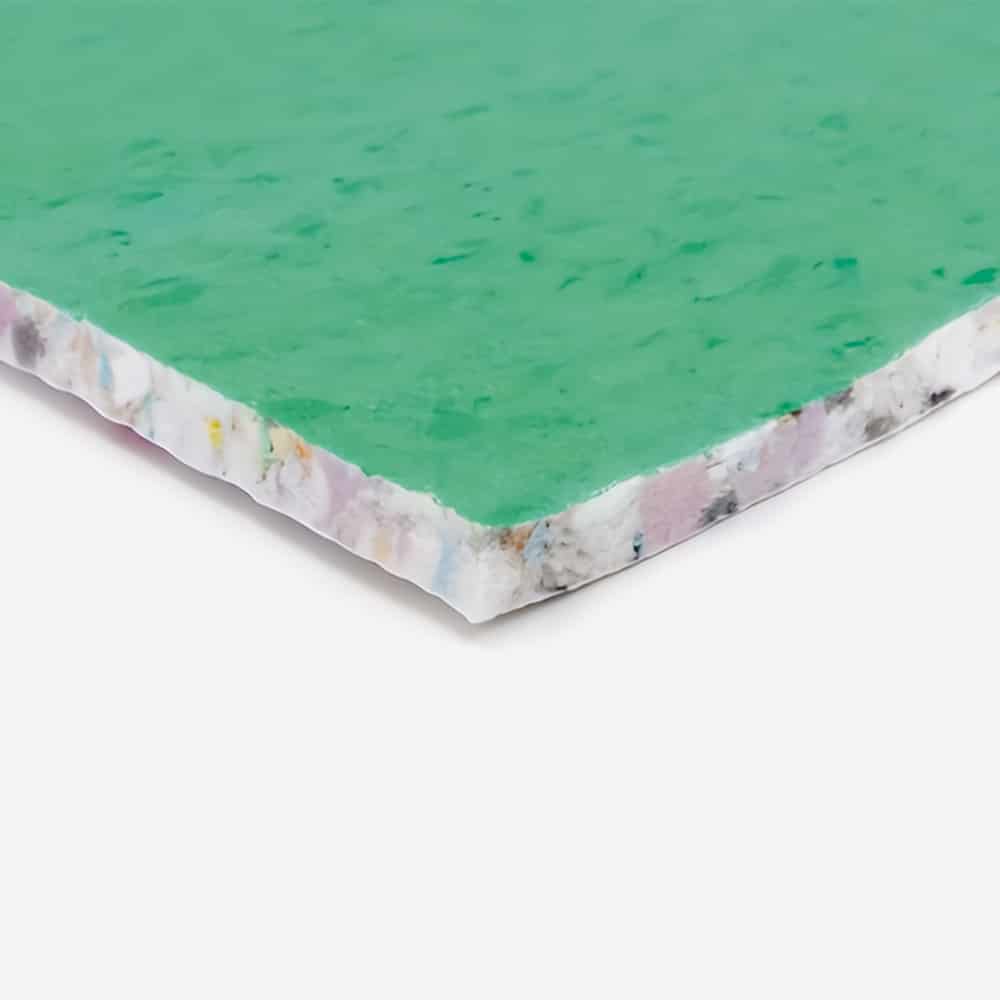 Tredaire Sensation is priced a lot less than Plushwalk, but still provides a sense of luxury and comfort underfoot thanks to its substantial 11mm thickness and 145 kg/m³ density.
It's also an above-average insulator thanks to its 2.89 TOG rating and will reduce impact sound by 43 decibels. The upshot? Warmer, cosier, quieter rooms. Now that's luxury.
The best high-traffic carpet underlays
When it comes to carpeting high-traffic areas such as stairs, hallways and 'through lounges', you need an underlay that is durable, dependable and hardwearing.
Although PU foam is the most popular type of carpet underlay on the market, those made from recycled car tyres tend to be the most durable options. These crumb rubber underlays are made with durability in mind and act as a shock absorber between your subfloor and carpet, protecting the latter's delicate pile from being crushed underfoot and dramatically extending its lifespan. 
Key stat: density over 150 kg/m³.
Winner: Tredaire Treadmore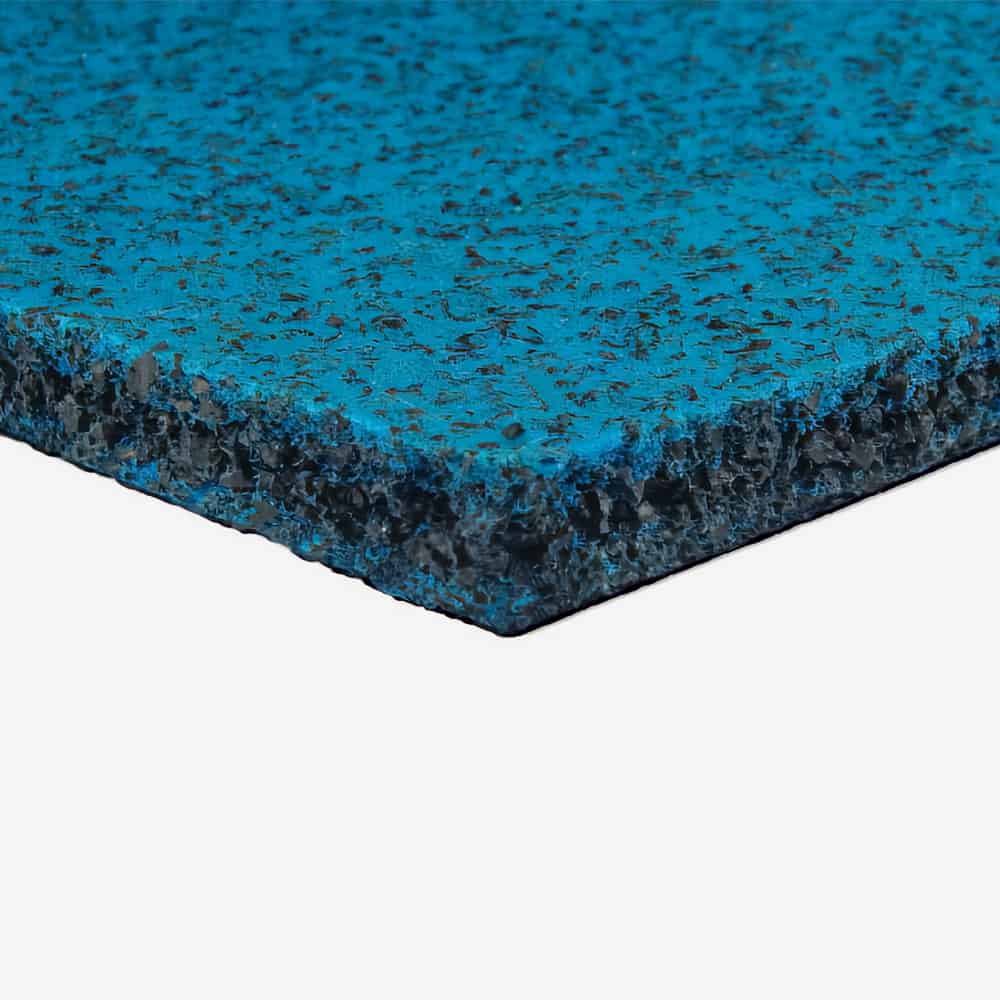 Of the crumb rubber options we stock, Tredaire Treadmore is our recommendation. At just under 8mm thick it is suitable for all areas of your home, combing good levels of comfort with exceptional durability.
Treadmore is made with one recycled tyre per square metre, showing just how robust the product is. These underlays simply do not wear out and Treadmore is backed by the Tredaire guarantee for the serviceable lifetime of your carpet.
Simply put: this is an underlay of outstanding performance.
Runner up: Duralay Durafit 650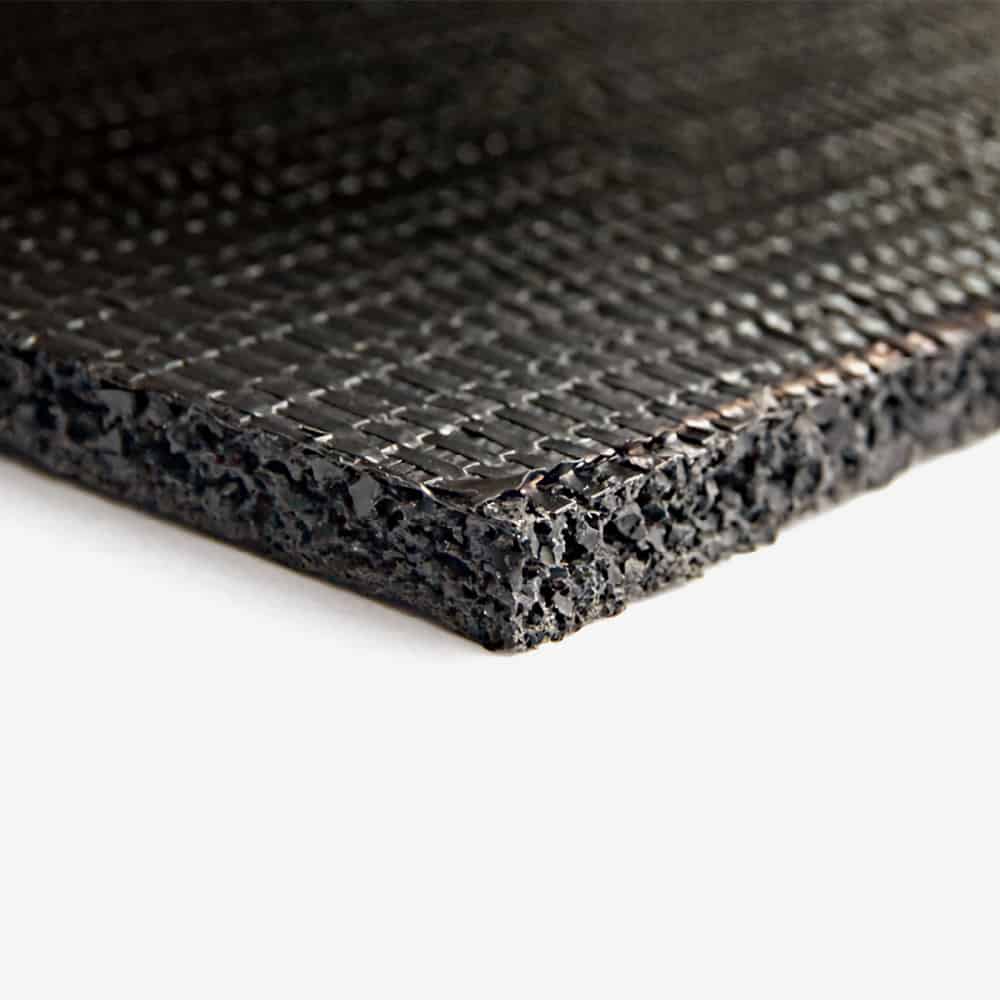 Duralay Durafit 650 is another excellent option for high-traffic areas and even commercial applications.
Measuring slightly thinner at 6.5mm, it's also made from crumb rubber and has the added advantage of being suitable for double stick installation (see below).
The best double stick carpet underlays
Double stick underlay is designed to stick both to the carpet and the subfloor, providing added stability and preventing slippage. This double stick method is employed when fitting natural flooring products (such as sisal, jute, coir and seagrass) as well as when fitting carpet in contract (i.e. commercial) settings.
These specialist underlays have to be manufactured in a way that allows the glues to adhere to them, so the vast majority of products aren't suitable.
Key stat: suitable for double stick installation.
Winner: Duralay Durafit 650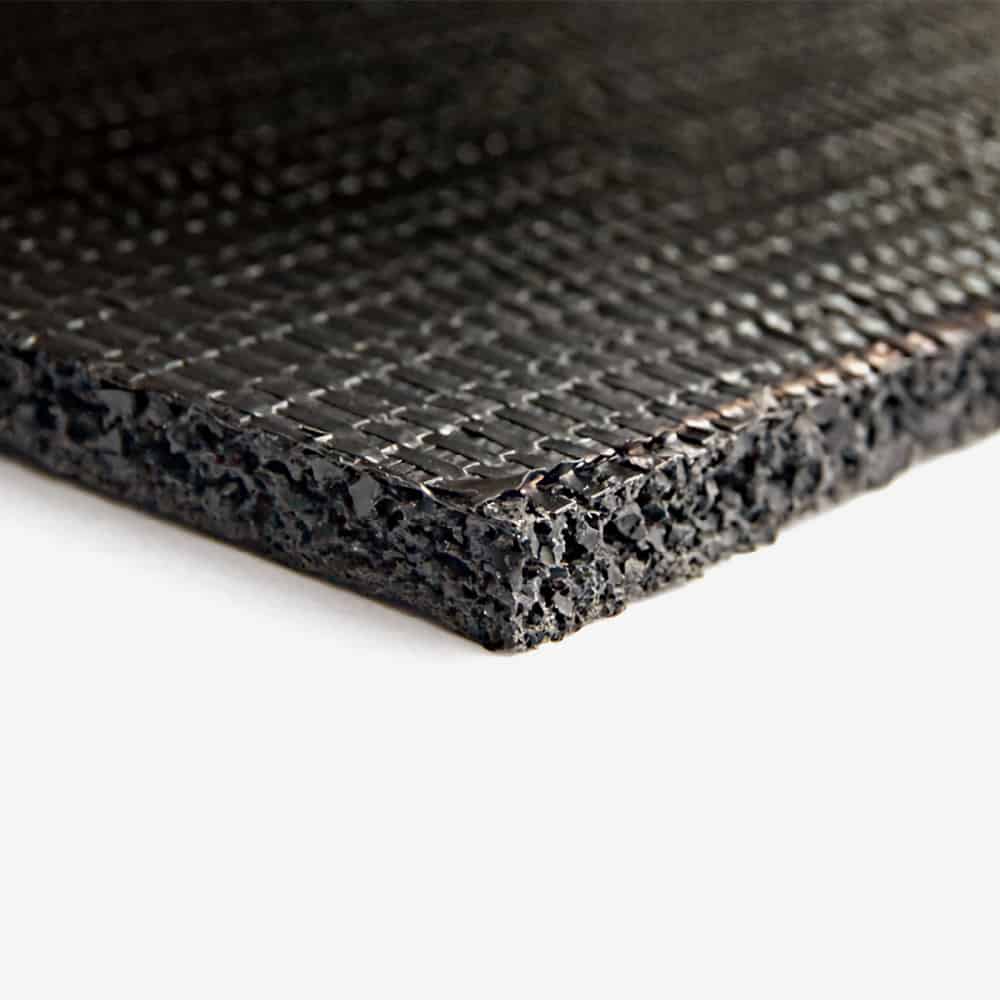 There are two stand out options in this category: Duralay Durafit 650 and Tredaire Titanium.
Duralay Durafit 650 is a highly dense crumb rubber underlay which can be used for double stick installations in both domestic and contract settings.
Made with an impressive amount of recycled rubber, it has very little vertical movement, delivering unrivalled stability and support for your carpet.
Durafit has the added benefit of being suitable for use with underfloor heating systems and is exceptional value considering its versatility.
Runner up: Tredaire Titanium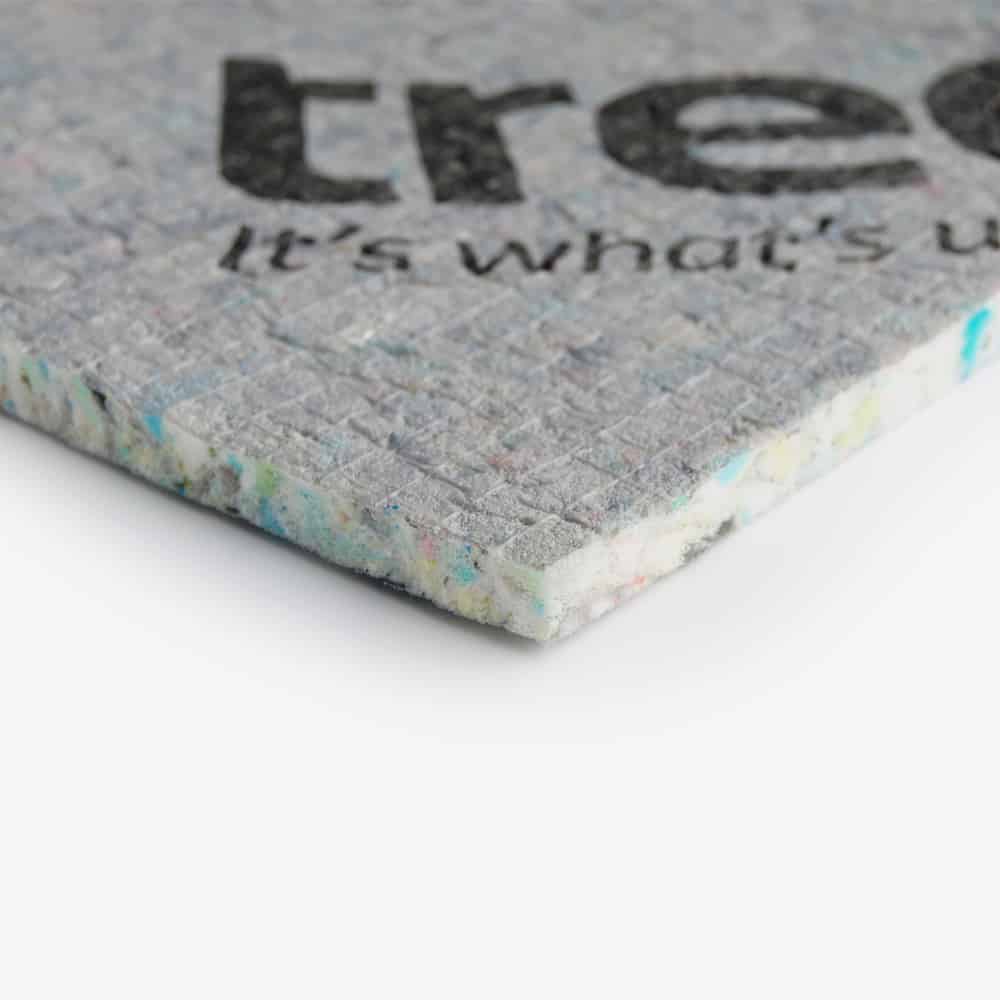 Tredaire Titanium is an 8mm thick, 'heavy contract' rated underlay that can withstand extremely heavy foot traffic. It provides a surprisingly high level of comfort and is made from recycled foam, making it an eco-friendly choice.
It can only be used as a double stick underlay when the installation is less than 30m², but for those small- and medium-sized areas, it is a fantastic option.
The best thermal carpet underlays
One of the key benefits of choosing carpet over wood or vinyl flooring is the added sense of warmth it brings to a space. And when combined with an insulating thermal underlay this effect is compounded, leading to reduced heat loss, warmer rooms and even lower heating bills.
The thermal insulating properties of a product are measured as a TOG (thermal overall grade). Any underlay with a TOG rating in excess of 2.0 is considered to be a good insulator. We consider anything with a TOG rating of over 3.0 to be exceptional, which naturally includes only a handful of underlays.
The highest rated thermal underlays tend to be made from PU foam, which have small air pockets that reduce heat transfer, keeping the warmth in and the cold out.
Key stat: TOG rating exceeding 3.00.
Winner: Tredaire Dreamwalk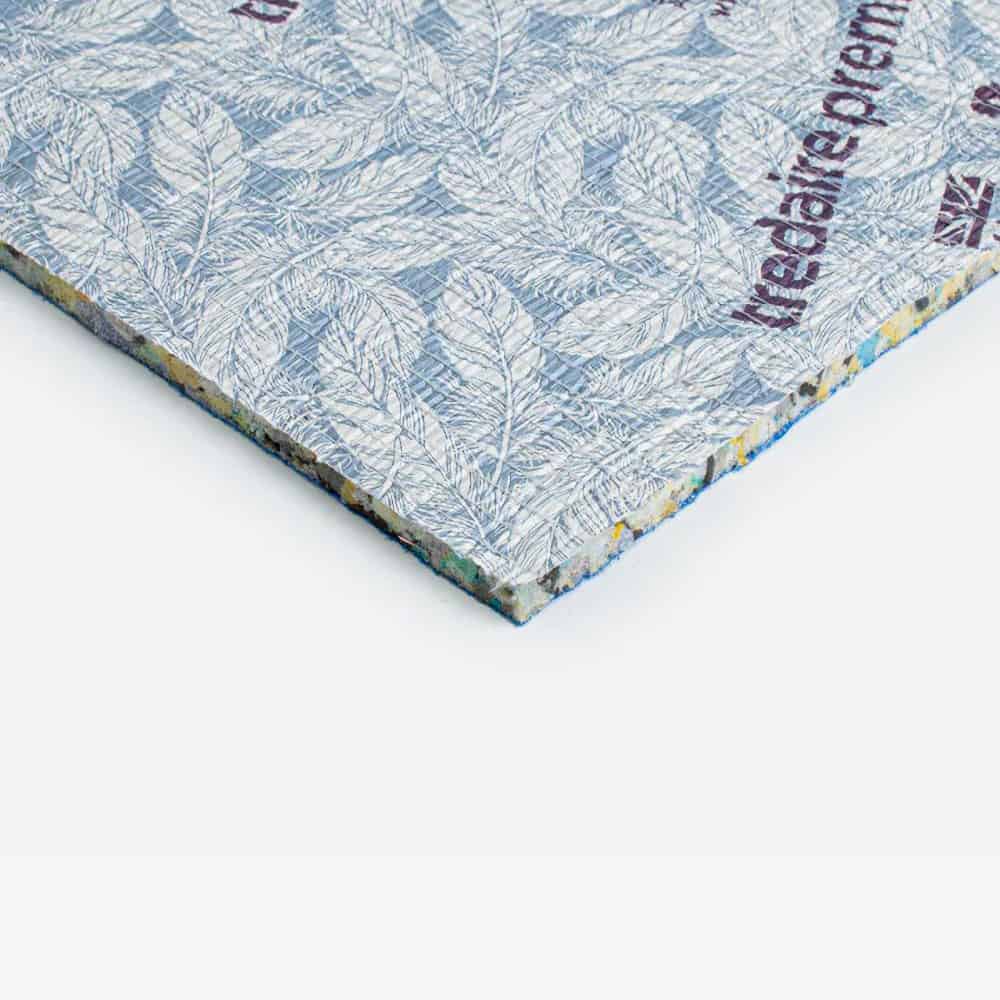 Tredaire Dreamwalk is a product that delivers an unbeatable level of thermal insulation thanks to its extremely high TOG rating of 3.13.
At 11mm thick with a density of 110 kg/m³, it offers an opulent feeling underfoot and is especially suited to bedrooms and lounges where it creates a luxurious, cosy feel.
Runner Up: Cloud 9 Cumulus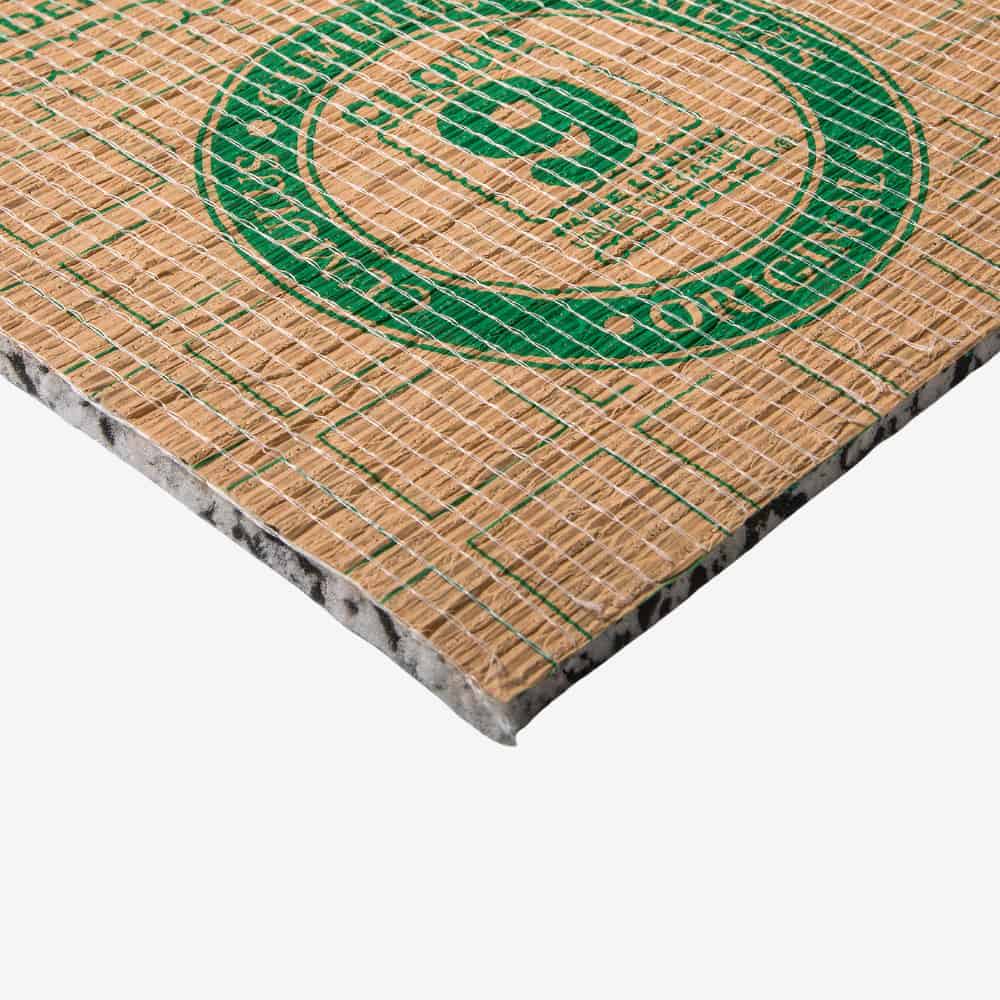 Cumulus is a bestselling underlay from industry-leading brand Cloud 9, and it's easy to see why.
Its high 3.10 TOG rating ensures toasty rooms, while a thickness of 11mm delivers exceptional comfort underfoot. A density of 113 kg/m³ means it will go the distance, too. A no-brainer investment.
The best acoustic carpet underlays
If you live in a busy household or have noisy neighbours below you then an underlay with good soundproofing properties may be an important consideration.
Any underlay which can reduce impact noise by at least 42 decibels (dB) can be considered a good acoustic underlay, while any over 45dB are really top drawer.
Key stat: decibel rating exceeding 45.
Winner: Tredaire Colours Red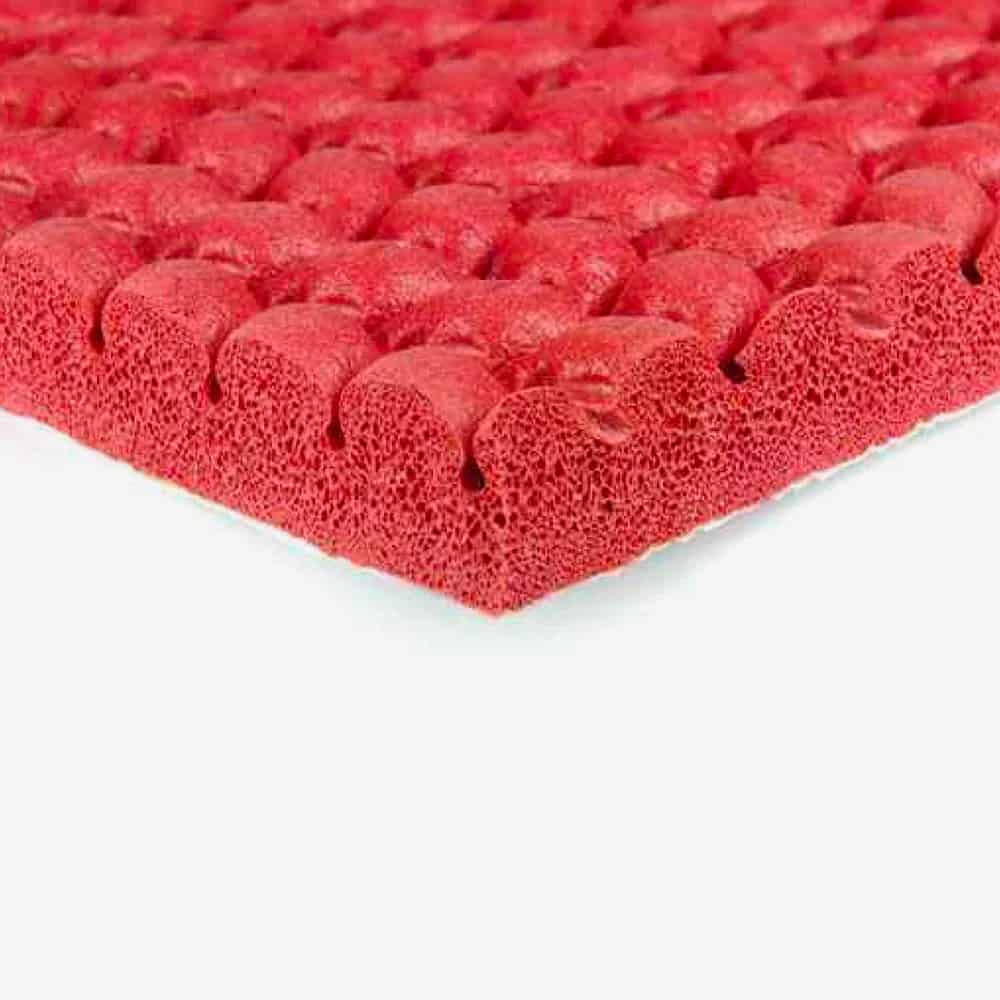 Tredaire Colours Red sits at the top of the pile in this category. Made from sponge rubber, it reduces noise by a whopping 46dB.
Its 10.96 mm thickness helps with this, as does the tiny air pockets which help to absorb sound and prevent it from passing through.
It has a nice bounce to it too, due to its exceptional density (356 kg/m³), which also means it will easily outlast your new carpet.
Runner Up: Wilsons Plushwalk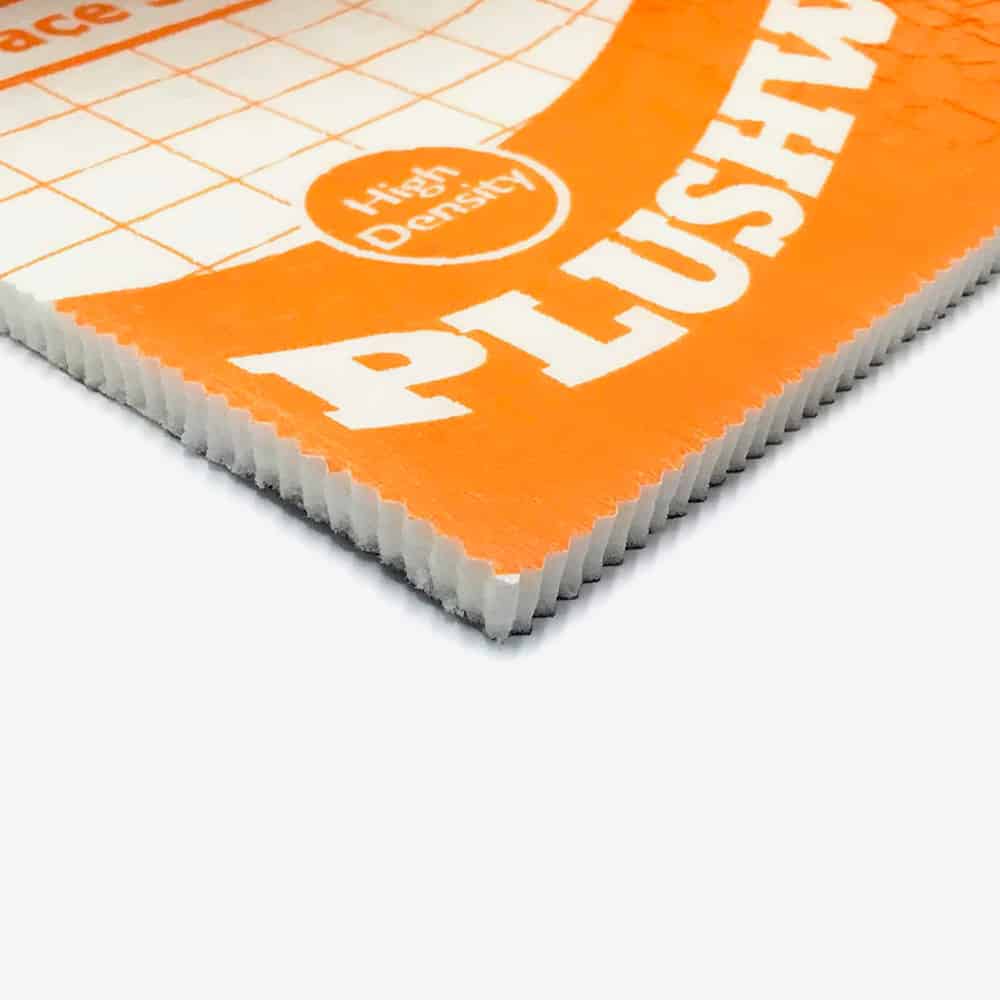 Both Wilsons Plushwalk 10mm and 12mm can lay claim to being the ultimate acoustic underlay. The 12mm version reduces noise impact by a huge 49dB, a factor resulting from it being the thickest carpet underlay we stock.
The 10mm version meanwhile has a 45dB rating, meaning it's very much in the top tier of sound reduction.
The best underfloor heating carpet underlays
Underfloor heating (UFH) systems are becoming an ever more popular way for people to heat their homes. Traditionally you'd team UFH with wood/laminate flooring or luxury vinyl tiles (LVT) as these types of flooring are thinner than carpet and therefore allow the heat to transfer through easier.
However, these days it's possible combine the cosy, comfortable feel of carpet underfoot with the warmth and efficiency of an UFH system. So long as you pick the right underlay, that is.
Underfloor heating underlay needs to allow enough heat to pass through to your room without sacrificing comfort and durability. There is little point in choosing carpet over wood flooring or LVT if you have to compromise on these fundamentals. 
The key metric you need to be concerned with here is TOG rating. TOG is a measure of thermal resistance – the higher the value, the less heat that can pass through the underlay. Therefore, with UFH underlay, you should be looking for a low TOG rating of between 0.75 and 1.00.
Just as important, you should also find out the TOG rating of your carpet. In order for you UFH system to be most effective, the TOG rating for your underlay and carpet combined should not exceed 2.50 (and we would recommend trying to keep this to 2.00 for best effect). For reference, a typical wool/nylon mix carpet typically comes in around 1.20 TOG.
It's a good idea to consult your UFH supplier and installer so you can find the recommended maximum TOG for their system prior to purchasing your carpet and underlay. It should also be noted that not all underlays are suitable with both 'wet' (pipes) and 'dry' (electric mat) systems, so be sure to download and reference the technical spec sheets available on all of our products for clarification.
Key stat: TOG rating below 1.00.
Winner: Duralay Heatflow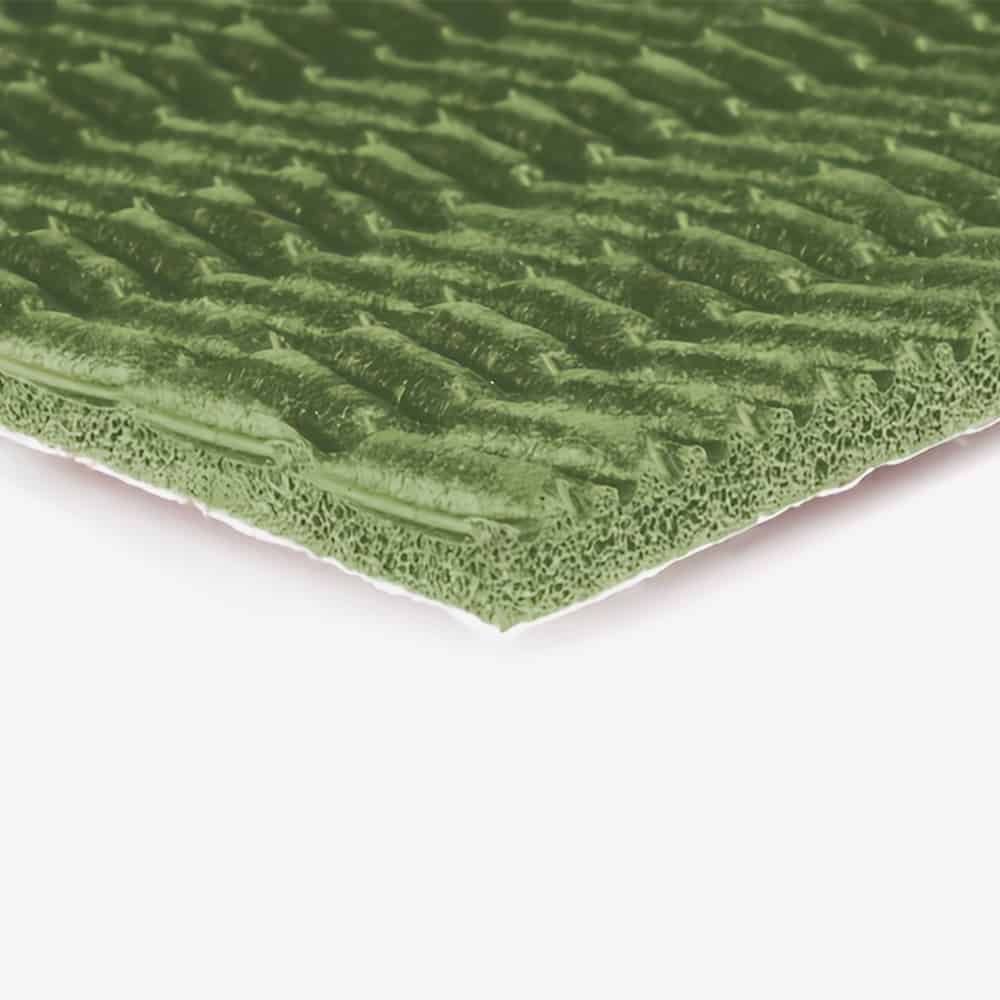 It seems logical that in order for heat to pass upwards through an underlay, it would need to sacrifice density in order to do so. That's why Duralay Heatflow is so remarkable.
Although slightly thinner than an 'average' underlay at 6.10mm, it offers a density of 495kg/m³, making it one of the most dense and hardwearing products available. Despite this, it has a TOG rating of just 0.75.
It ticks all the boxes – support, durability, comfort and low TOG rating – making it an obvious pick in this category.
Runner up: Wilsons Thermalstream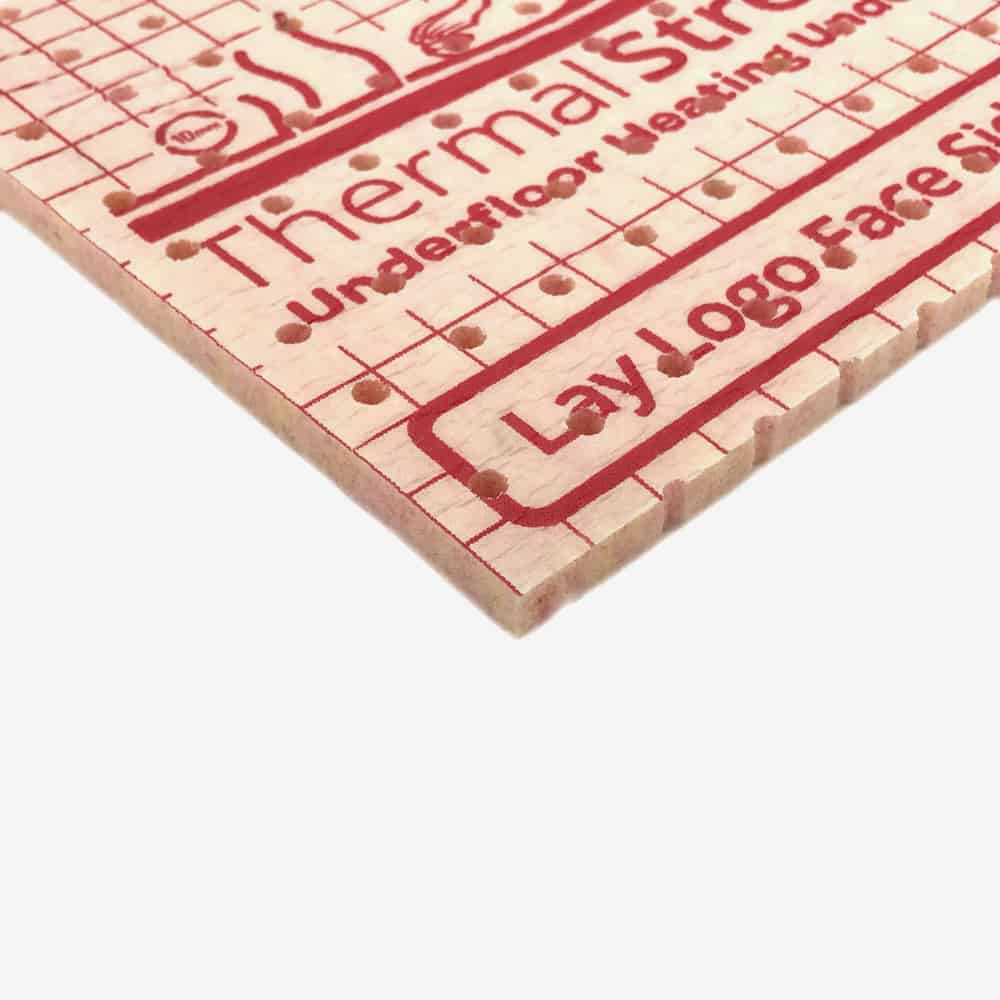 Wilsons Thermalstream is another excellent option which should be considered if you're installing an UFH system. This specialist PU foam underlay has holes punctured throughout to allow heat to pass upwards, giving it a TOG rating of 0.80.
It's an innovative new product that provides slightly more thickness and comfort than Heatflow.
The best carpet underlay for your project
The best underlay for your home boils down to your specific needs and budget. Remember: there's no such thing as the best underlay, just the best underlay for your project.
By taking the time to understand the key benefits of each type of product, it becomes easier to pick the most suitable underlay for your project.
If you need any further information or advice, please get in touch with our experts at contact@simplyunderlay.co.uk. We will be more than happy to help.