Flooring is an essential part of your home, and it can add or take away a lot of value from your house – whether from a resale perspective or the cosiness you feel.
Since laminate has become such a popular choice, there are a lot of questions regarding this type of flooring. One of the most popular queries we get is: can you use carpet underlay for laminate?
It's especially common among customers who've had carpet laid before and are wondering if they can cut down on costs when switching to laminate.
So, what should you use as an underlay for your laminate floor? And does carpet underlay work? Let's find out.
In this guide
What is laminate underlay?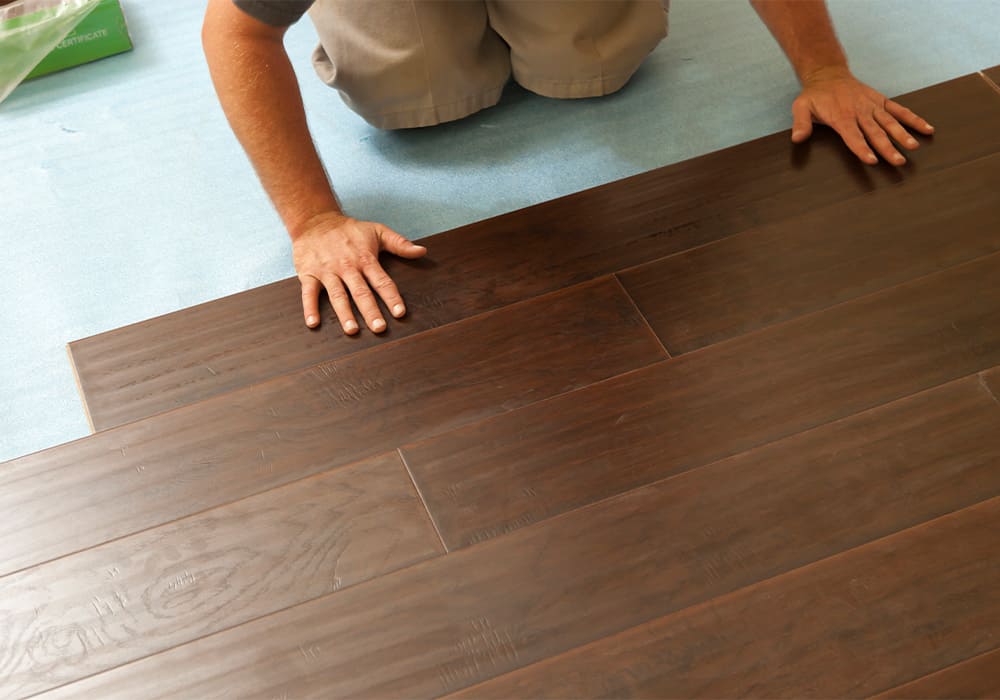 Laminate flooring has been around since the mid-70s and is here to stay. It's functional, aesthetically pleasing and budget-friendly compared to other flooring choices like hardwood and LVT.
But, like most flooring, laminate requires an underlay to keep it stable, insulated against heat and sound and free from any bumps or uneven areas in the subflooring.
Do you need laminate underlay?
Underlay is always a beneficial addition to your home as it reduces noise, increases insulation and creates a softer, more comfortable experience underfoot. With that in mind, we would always recommend installing new underlay prior to laying laminate flooring.
However, we should point out that some laminate flooring comes pre-backed with underlay. In this case, you wouldn't need to install a separate underlay. In fact, if you did, it could mean there's too much movement under your laminate, causing the planks to become unstable and even unlock.
Can you use carpet underlay with laminate flooring?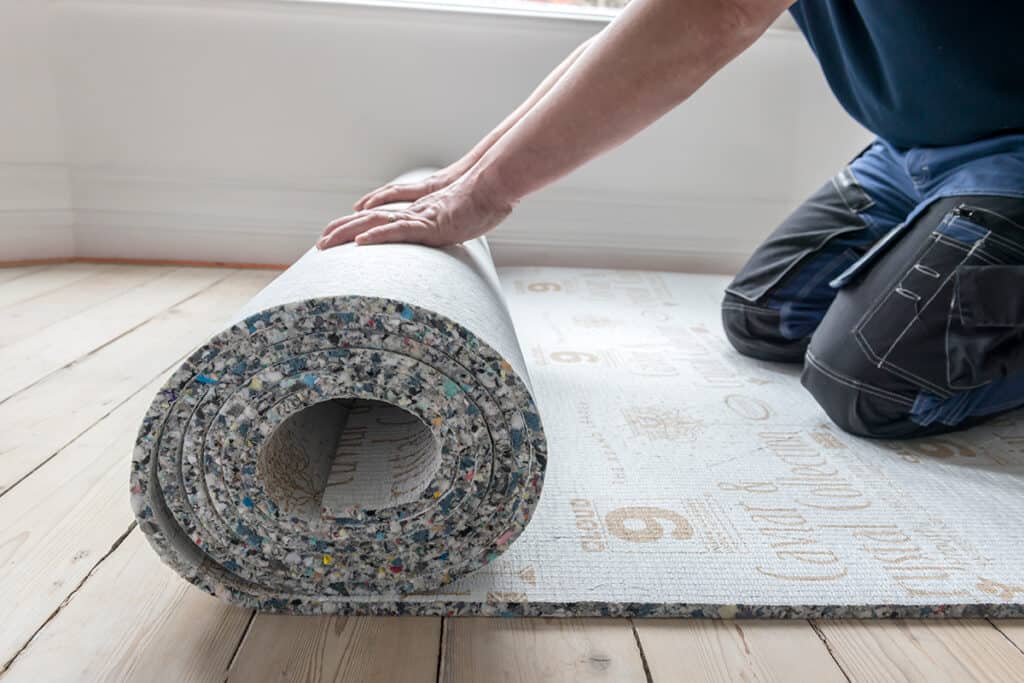 No, you shouldn't use carpet underlay with laminate flooring – it will do more harm than good in the long run.
This is primarily because carpet underlay is too thick for laminate floors. While you may think the thicker the better when it comes to cushioning, that's not how it works.
With laminate, due to the way it's loose laid, you want a solid and stable base to install it on, with little movement. If the underlay is too thick or compresses too much, your planks will rock and it can cause damage to the locking system. The floor will feel too bouncy and loose, leading to unstable movement when you step on it.
Therefore, you should only ever install a specialist laminate or wood flooring underlay.
Key differences between carpet and laminate underlay
To understand more about why you can't use carpet underlay for laminate floors, let's look at the key differences between the two:
Thickness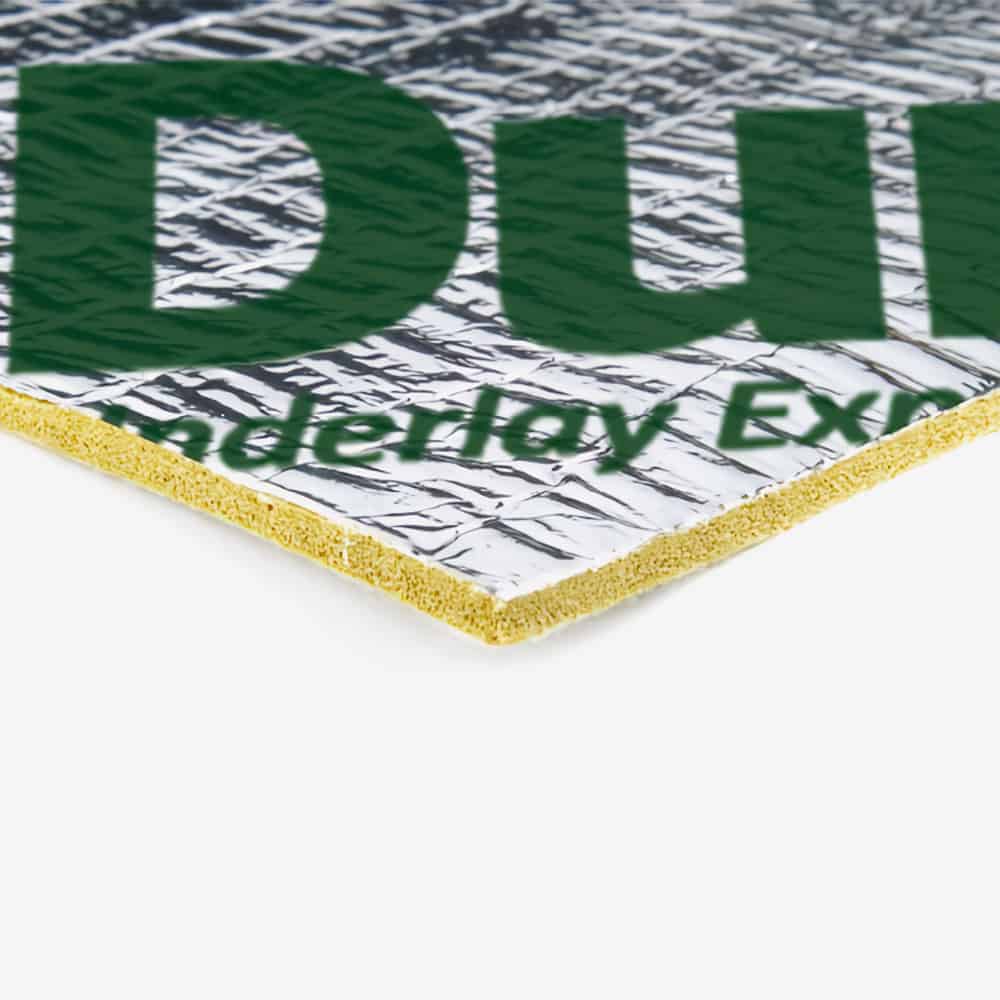 Carpet underlay typically measures between 8mm and 10mm (although some luxury versions will go all the way up to 12mm). On the other hand, laminate underlay usually measures between 1mm and 3mm.
TOG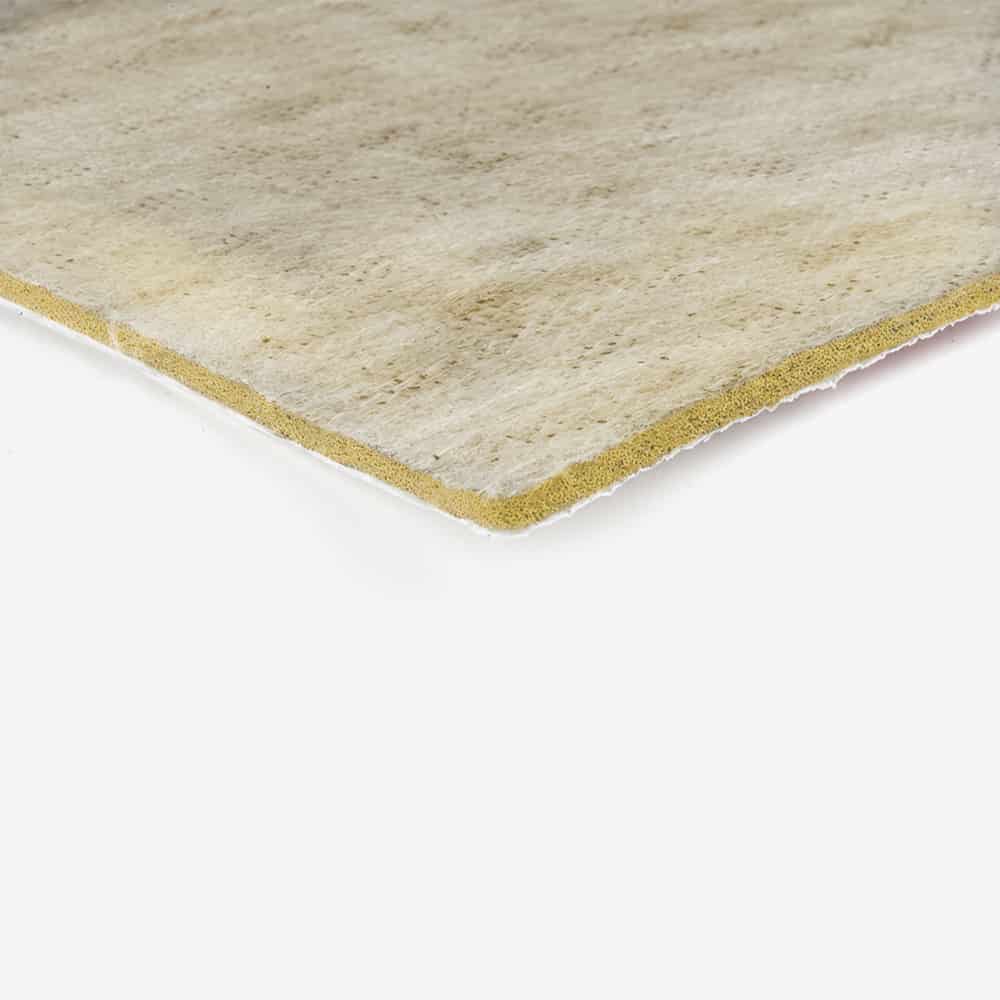 Carpet underlays have higher TOG ratings, which is the degree of thermal insulation that the material provides. This is a direct result of the increased thickness of carpet underlay in comparison to laminate underlay,
The higher the TOG rating, the better the insulation and the warmer and cosier your room will feel. Carpet underlay TOG ratings range from 1.0 all the way up to 3.5 (for something like Wilsons Plushwalk 12mm), while laminate underlay will typically not exceed 0.80.
On the plus side, a lower TOG rating means that most laminate underlays can be used in tandem with underfloor heating systems, as they allow the heat to pass through more readily.
Vapour barrier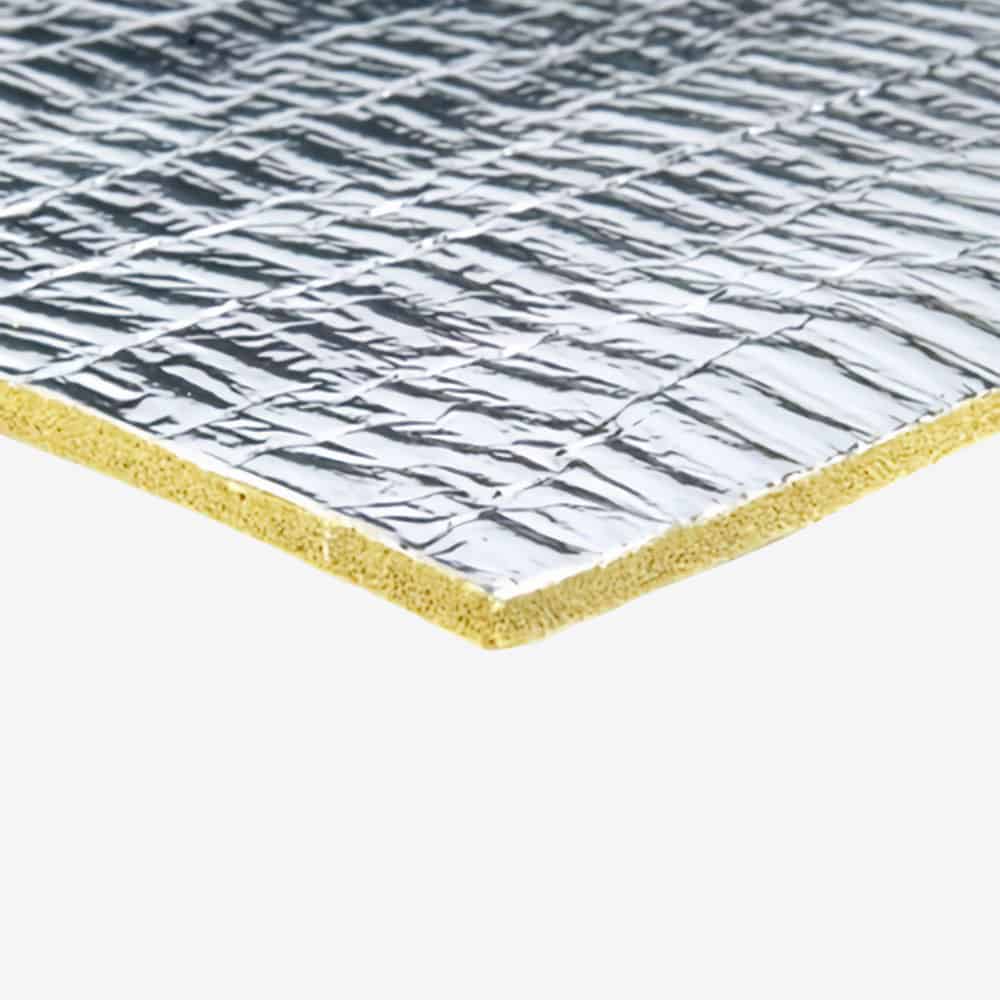 Laminate and wood floors are particularly susceptible to water damage from moisture and damp, which means that the majority of laminate flooring underlays will incorporate a built-in vapour barrier, or DPM.
This barrier stops moisture from seeping through the underlay and into the back of the plank, keeping your flooring looking its best for longer.
You will typically not find vapour barriers with carpet underlay, so if you suffer from damp issues then you should install a separate DPM layer first.
Benefits of laminate underlay
Now that we've established that laminate underlay is the only option when installing laminate flooring, let's look at why laminate underlay is a good choice.
Extremely dense: laminate underlays are some of the most dense products on the market, which means they offer superior support to your flooring and a level base to work from. This ensures the planks won't rock or come loose (if laid correctly) while still offering an all-important sense of cushioning underfoot.
Moisture control: Laminate underlay usually comes with a pre-installed vapour barrier to help avoid water damage from damp subfloors. This is particularly important if you're installing your laminate over concrete, which is porous and allows moisture to seep through.
Noise reduction: Your laminate underlay acts as an insulating barrier that helps to dull sound transmission and impact noise from footsteps, which is particularly important with hard floors like laminate and wood. By installing an underlay you can be sure of a quiter, more peaceful living environment.
Protects your flooring: a layer of underlay stops your laminate planks from rubbing and wearing directly against the subfloor, extending their lifespan and keeping your flooring looking its best for longer.
Need further help?
So, now you know why you should never install a carpet underlay underneath laminate flooring.
If you need help finding the right underlay for your project, get in touch with our team at contact@simplyunderlay.co.uk and they will be more than happy to help.