Although it might seem like an insignificant detail when renovating your home, underlay is a worthwhile investment that offers a number of benefits, including extending the lifespan of your carpet. 
But how much do you need to really spend? High price tags don't always equate to quality, and there are some budget underlays which are more than capable of performing to a high level.
This guide is set to break down the myriad factors that impact the cost of carpet underlay so you understand what level of performance you can expect at each price point (and what you'll need to compromise on).
In this guide
Factors that affect the price of underlay
The cost of underlay can vary significantly, influenced by factors such as the material, thickness, density, brand and, perhaps most importantly, where you buy it from. Here's what you need to know.
Brand name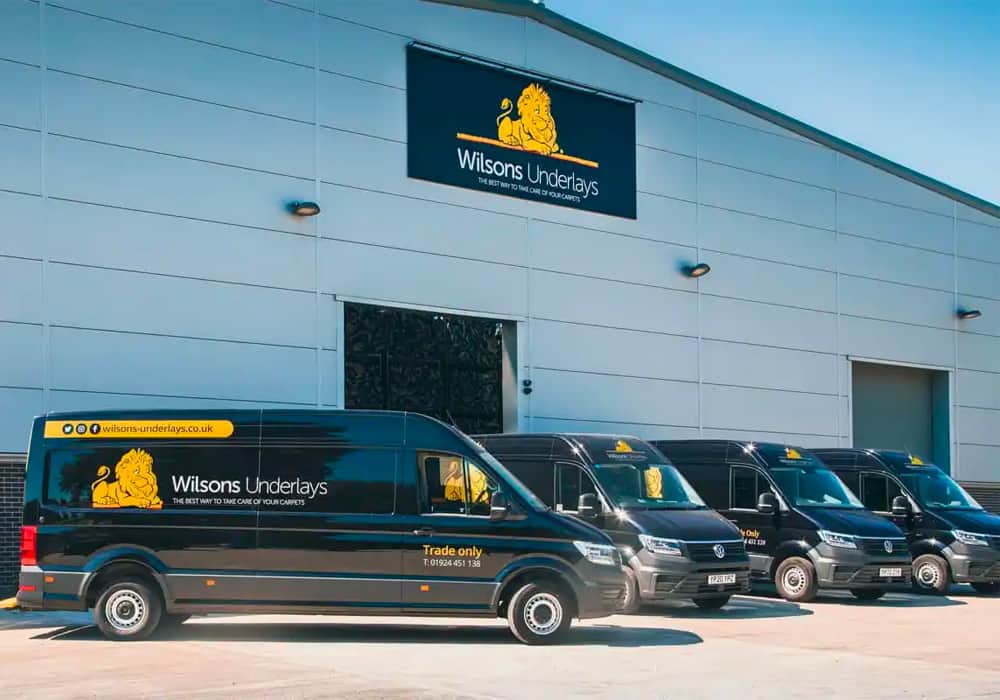 Much like with clothing, brand name can make all the difference to the price of carpet underlay. Unbranded products will cost significantly less than something with a household name on the outside of the bag, but they don't come with the same level of experience and quality that a trusted manufacturer like Cloud 9, Wilsons or Tredaire delivers.
Not only can you count on these heritage brands to produce high-quality products that have been rigorously tested and iterated on over the years, they also offer iron-clad guarantees that your underlay will go the distance and last the lifetime of your carpet.
It pays to invest in a name you can trust.
Thickness and density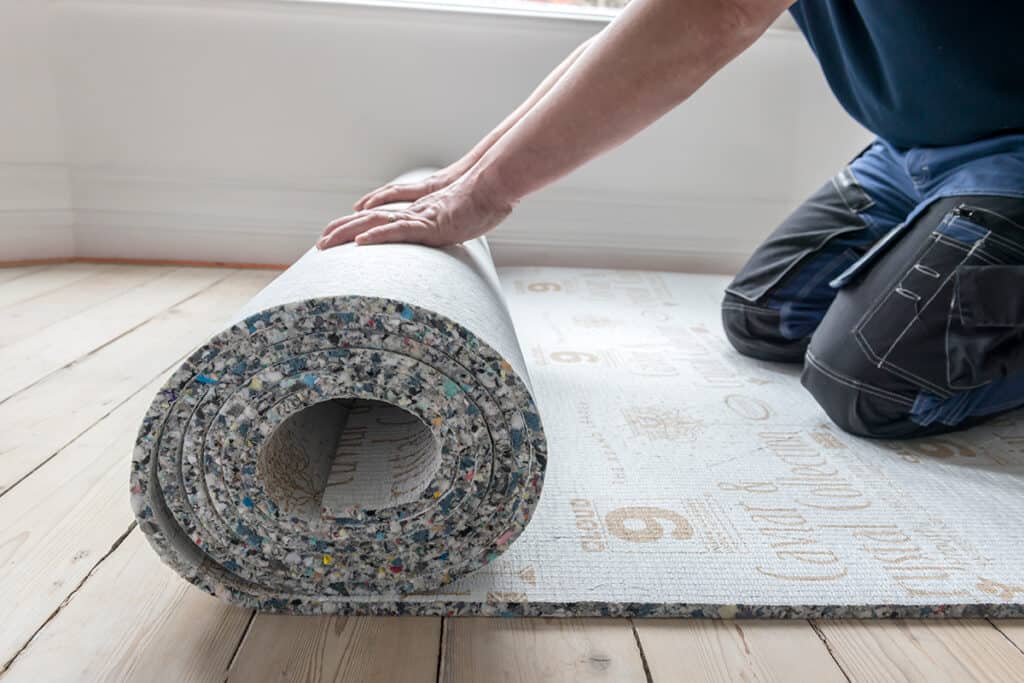 It goes without saying that the more there is of a particular underlay, the more you can expect it to cost. This applies to both thickness and density.
Thicker products quite clearly mean more material has been used to produce it, which means a higher cost. But density plays a huge part too.
An underlay's density rating tells you how much foam/rubber/sponge is in each cubic metre of the product (expressed in kg/m³). A carpet underlay with a high density rating will usually cost more as more material has been packed into it.
Type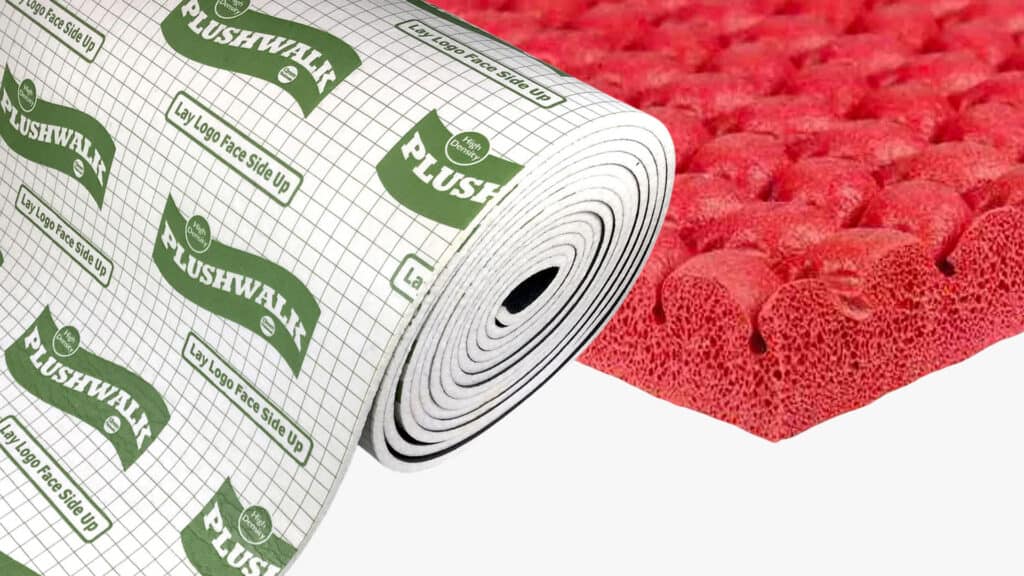 What your underlay is made from will influence how much it costs, with some materials naturally more expensive than others.
PU Foam is the most popular choice for domestic carpet underlay due to its lightweight, easy to handle nature. It's also typically the cheapest material to manufacture, which has helped democratise price points.
Rubber crumb and sponge rubber underlay meanwhile are significantly heavier than PU foam, and also extremely dense (>300 kg/m³), which forces it to the top end of the price scale. In return, you can expect exceptional durability and an underlay that should last 20 years or more.
Some products have 'specialist' features too – whether that means they are compatible with underfloor heating systems or can be used with natural floor coverings like sisal and seagrass – which also impacts the price tag. 
Retailer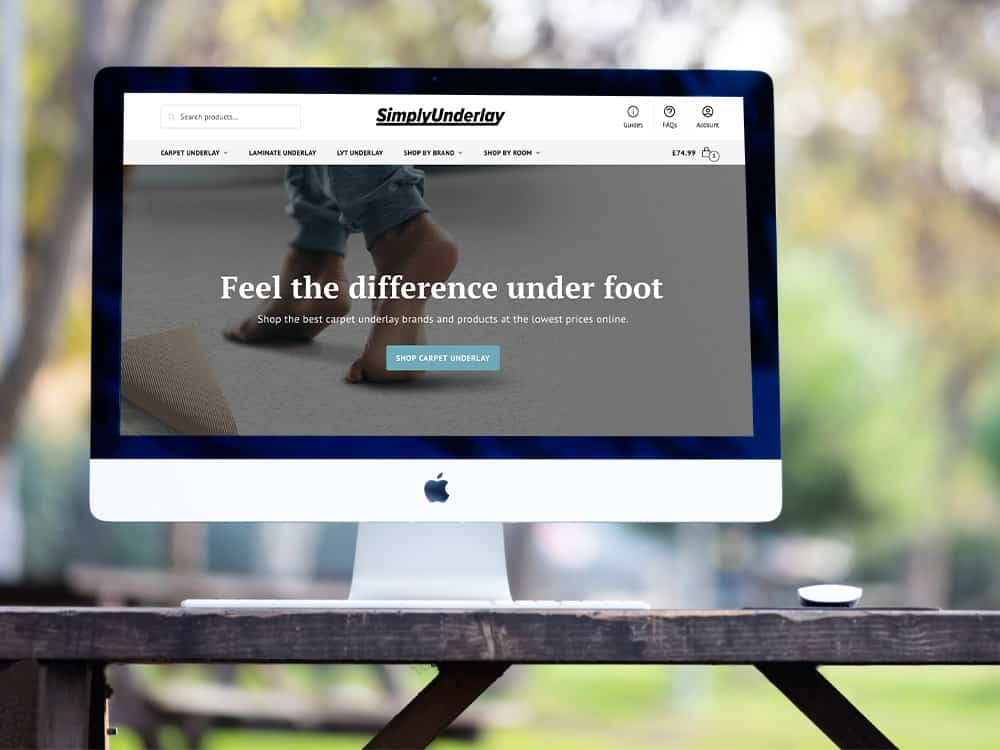 Traditional bricks and mortar carpet shops have many overheads that online-only retailers avoid, such as floor staff, building leases, gas/electricity bills and the like. To cover these and make a profit they have to hike up prices, which means you can overpay dramatically for underlay.
Shop online and you're sure to beat the price of your local retailer, even with delivery charges on top, offering you huge savings and freeing up your budget to spend elsewhere.
Underlay price tiers
No matter your budget, getting the balance right between cost and quality is key, and understanding what you're buying makes all the difference. 
Here's what you can expect at each price point, along with our favourite products in each category.
Budget carpet underlay: < £4.00m²
We would classify any carpet underlay under £4.00m² as a budget option. Despite being designed for those times when money is tight, you can still find quality products at this price point, although you'll likely have to compromise either thickness, density or insulation.
You'll also come across a wide range of unbranded underlay. If you're considering going down this route, do your research first. A number of the major underlay manufacturers produce unbranded products, including Interfloor and Ball & Young, yet there has been a proliferation of cheap and badly-made underlay released into the market in recent years that tends to overpromise and underdeliver. 
When shopping on a budget, our advice is to look for an underlay with a density rating of 80 kg/m³ or more, which will ensure good levels of both comfort and durability.
Look for: density rating over 80 kg/m³; a guarantee for peace of mind
Our recommendations: Tredaire Zest, Tredaire Brio, Cosi 8, Omega 10mm
Mid-range underlay: £4.00 – £6.00m²
This is the sweet spot for carpet underlay, with products in this price point offering excellent comfort, insulation (both heat and sound) and longevity.
All the big-name underlay brands have bestsellers in this range, including acclaimed products like Cloud 9's Cumulus and Cirrus, Tredaire's Ambience and Softwalk, and even QA's specialist Heatwave underlay, which is compatible with underfloor heating systems.
You'll find a much wider range of underlay here too, with rubber crumb, double-stick and 11mm thick products just some of the options on offer.
Look for: density rating over 100 kg/m³; sound reduction of 40 db or more; TOG rating above 2.00
Our recommendations: Cloud 9 Cirrus, Cloud 9 Cumulus, Tredaire Dreamwalk, Tredaire Softwalk
Luxury/specialist underlay: > £6.00m²
This price tier is for those who are looking for ultimate luxury or require specialist products, such as underlay which is suitable for underfloor heating systems, or extremely high-density underlay for commercial environments.
You can expect industry-leading levels of comfort, insulation and durability as well as some of the thickest underlays on the market. 
Look for: high TOG rating; increased thickness; specialist features; high sound reduction; high density
Our recommendations: Wilsons Plushwalk 12mm, Tredaire Elite, Wilsons ThermalStream, Duralay Heatflow
Additional underlay costs to consider
You might think that once you've worked out how much underlay you require for your project and paid for the rolls you need, that would be it. But not quite. There are a few additional costs you need to be aware of and budget for.
Delivery charges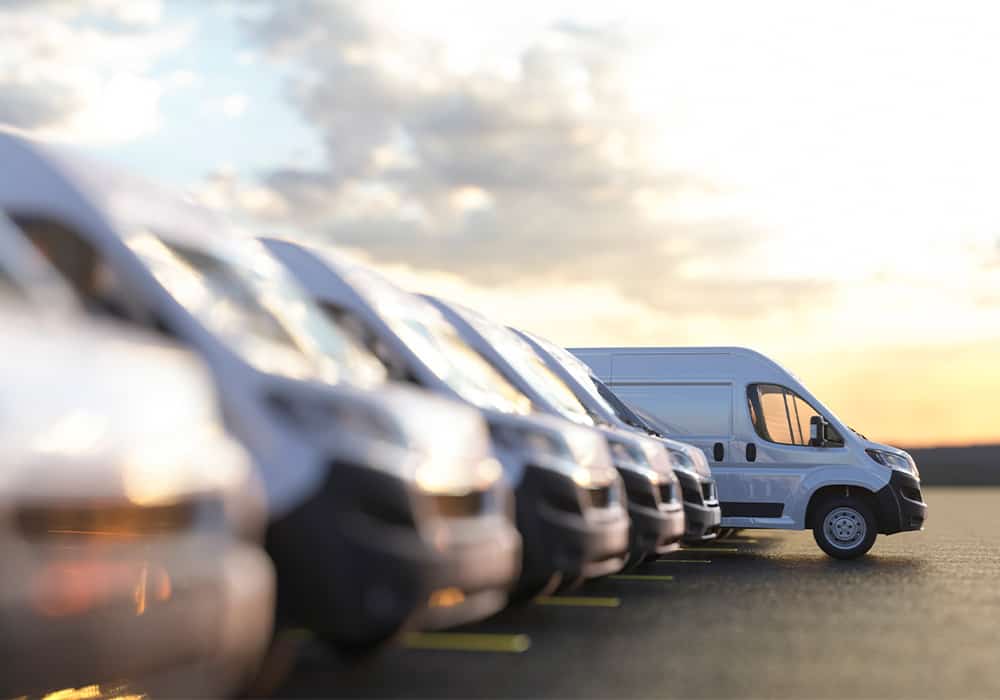 Underlay is extremely bulky and difficult to handle. Combined with the fact that a single roll often weighs over 20kg, it means we require specialist couriers to deliver them, who charge us a pretty penny for the privilege. 
This is why delivery costs can seem high in comparison to the price you pay for the product. Luckily, our prices are the best you'll find online, which means that even when delivery is added you'll still be making a huge saving compared to buying at a high-street carpet shop.
Fitting & Accessories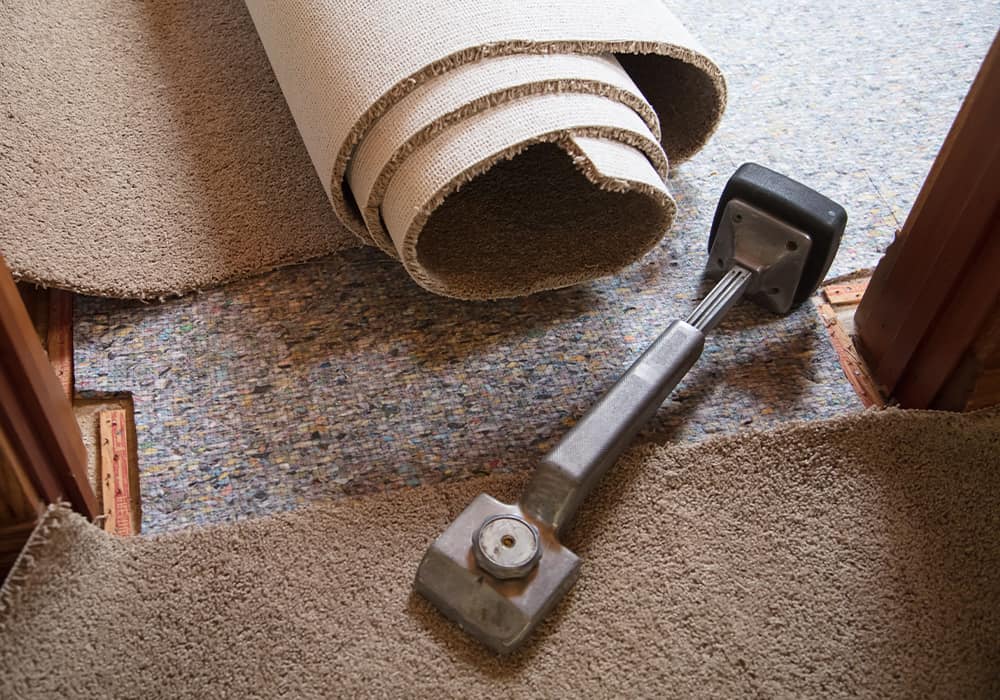 When it comes to installing underlay, the vast majority of projects will only need carpet gripper, which is relatively inexpensive. However, if your floor covering is a natural product like sisal, seagrass, jute or coir, it will need to be installed using the 'double-stick' method.
This involves sticking the underlay to the subfloor using a recommended adhesive, then additionally sticking the carpet to the underlay. Therefore you need to factor in purchasing the necessary quantities of adhesive in order to complete the job.
Similarly, although you could watch a Youtube video and attempt to install your own underlay to save money, we would always recommend hiring an experienced carpet fitter to do it. This will ensure you achieve a perfect finish and both your underlay and carpet goes the distance.
Buy with confidence
We've been in the industry for 30 years and have seen and tested hundreds of products in that time. Armed with this knowledge, along with feedback from customers and carpet fitters, we've curated what we feel are the very best carpet underlays at every price point. 
Only those products we would be happy to have in our own homes make the cut, which means no matter your budget you can buy with confidence.
If you need help choosing the right underlay for your project, please get in touch with our expert team on contact@simplyunderlay.co.uk. We will be more than happy to help.