If you're set to install a new laminate floor, it's imperative that you lay underlay first. After all, the right underlay will provide thermal insulation, reduce the noise of footsteps and increase the comfort and feel of your flooring underfoot.
But with so many different types of underlay available these days – each with its own unique qualities – how do you choose the right one? 
Never fear, as below we'll walk you through what laminate underlay is, the key types on the market and whether you actually need it for your laminate flooring.
Table of Contents
What is laminate underlay?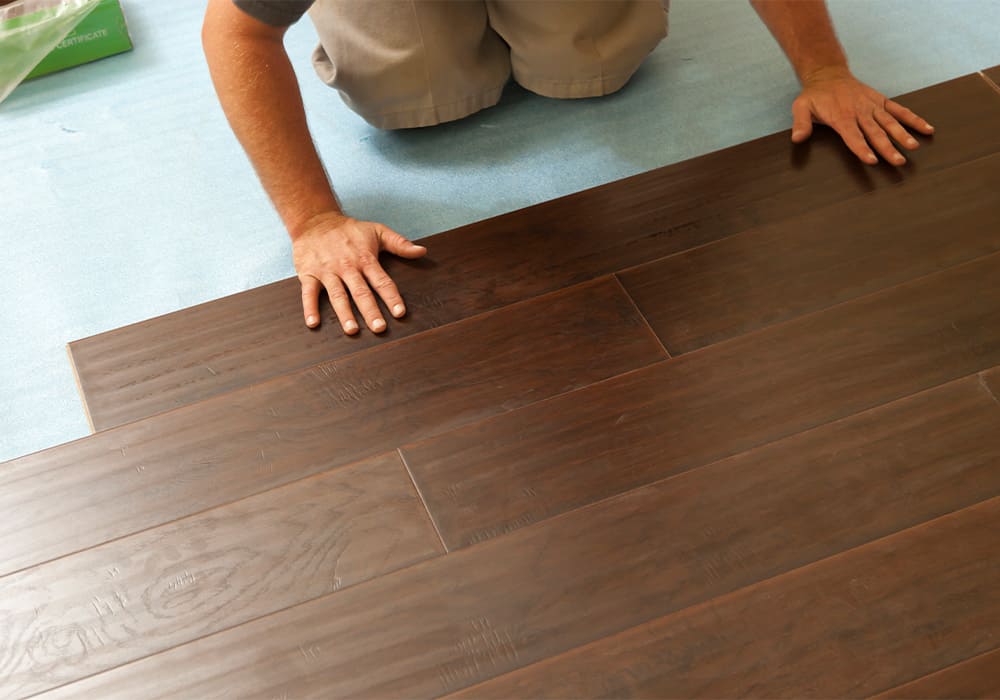 When you install a laminate or hardwood floor, you add a thin, resilient sheet over the subfloor as a base for the planks. This layer is referred to as underlay (it can sometimes be called 'underlayment'). 
So, while the subfloor is the foundational support for the room, the underlay provides a stable, level base for the flooring material laid on top, while also protecting it from movement and excessive wear.
Do you need laminate underlay?
Laminate underlay is essential to cushion your laminate planks, level the flooring, reduce footfall sounds and improve the floor's heat resistance. It directly affects how the laminated floor feels when you walk on it and how well it wears over time. 
However, some laminate planks include padding that's pre-attached to the back. If that's the case with your flooring, you won't need a separate underlay layer. In fact, installing underlay in this scenario can actually be detrimental to your flooring, causing it to rock and damaging the locking system.
Therefore, always check whether the laminate flooring you're installing is already backed with padding.
Key types of laminate underlay
With so many types of underlays on the market, you could easily get confused about which one is right for your needs.
That's why we've broken down the most common types and terminology you'll come across when shopping for laminate underlay, so you can make an informed purchase.
PU foam
Polyurethane foam is the most widely used underlay material, particularly when it comes to carpet underlay. It's made of recycled foam or offcuts, which makes it an environmentally friendly and sustainable option. 
Fitters prefer to use PU foam rolls because they're lighter, easier to handle than other alternatives and compatible with all types of subfloors. They also come in a wide variety of different thicknesses and densities to fit under almost any type of flooring.  
However, your subfloor needs to be perfectly level before installing a PU foam underlay over it. Otherwise, the unevenness of the subfloor will add pressure to the joints in your laminate flooring.
Sponge rubber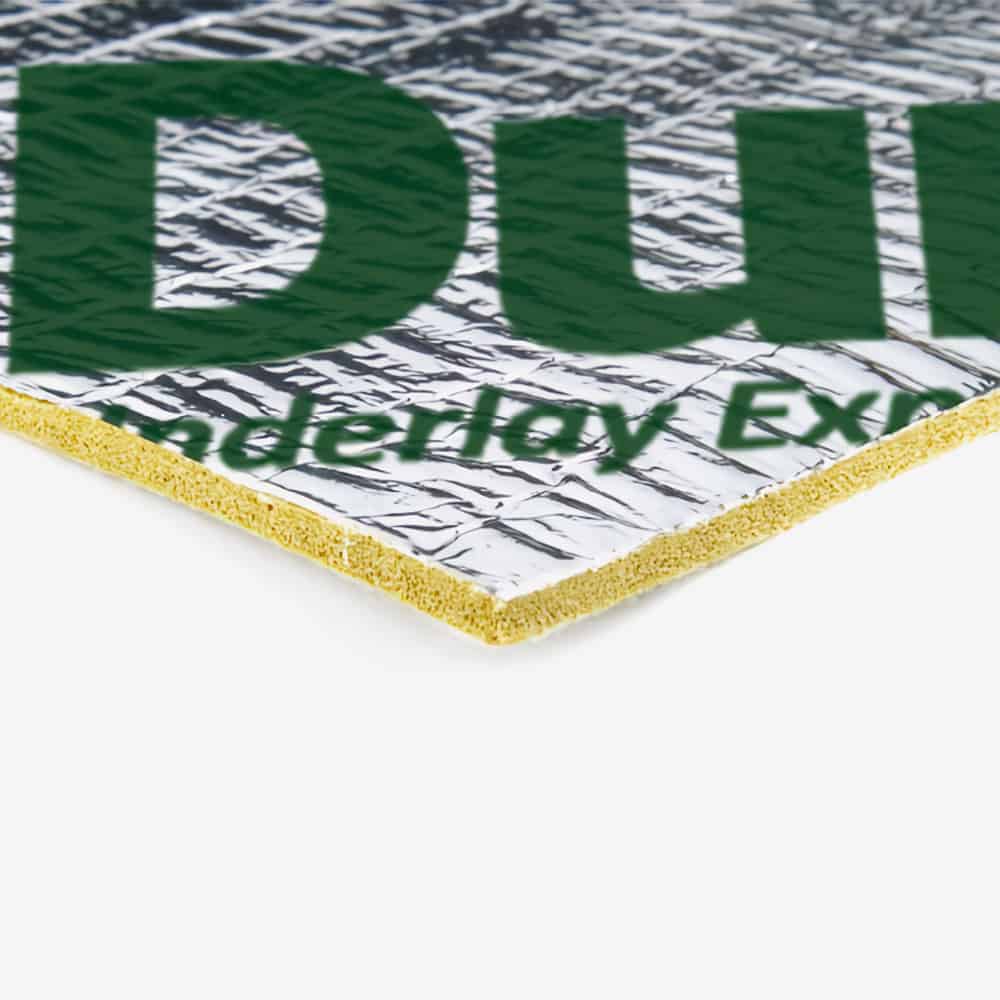 Sponge rubber underlay has been around for over 70 years. However, the modern versions of this underlay are now made of synthetic rubber to maximise their production. 
Sponge rubber is one of the most popular types of laminate flooring underlay, and for good reason. It offers the best of both worlds: the density and durability of rubber along with the malleability and comfort of sponge. 
Like your bathroom sponge, this type of underlay has natural air bubbles which help reduce noise and trap heat, leading to quieter, warmer rooms. 
All of the laminate underlays we sell are made from sponge rubber, and it's what we would recommend using under laminate 99% of the time. Our best-selling product in this category is Duralay Timbermate Excel, which is a superb all-rounder and highly regarded throughout the industry.
Fibreboard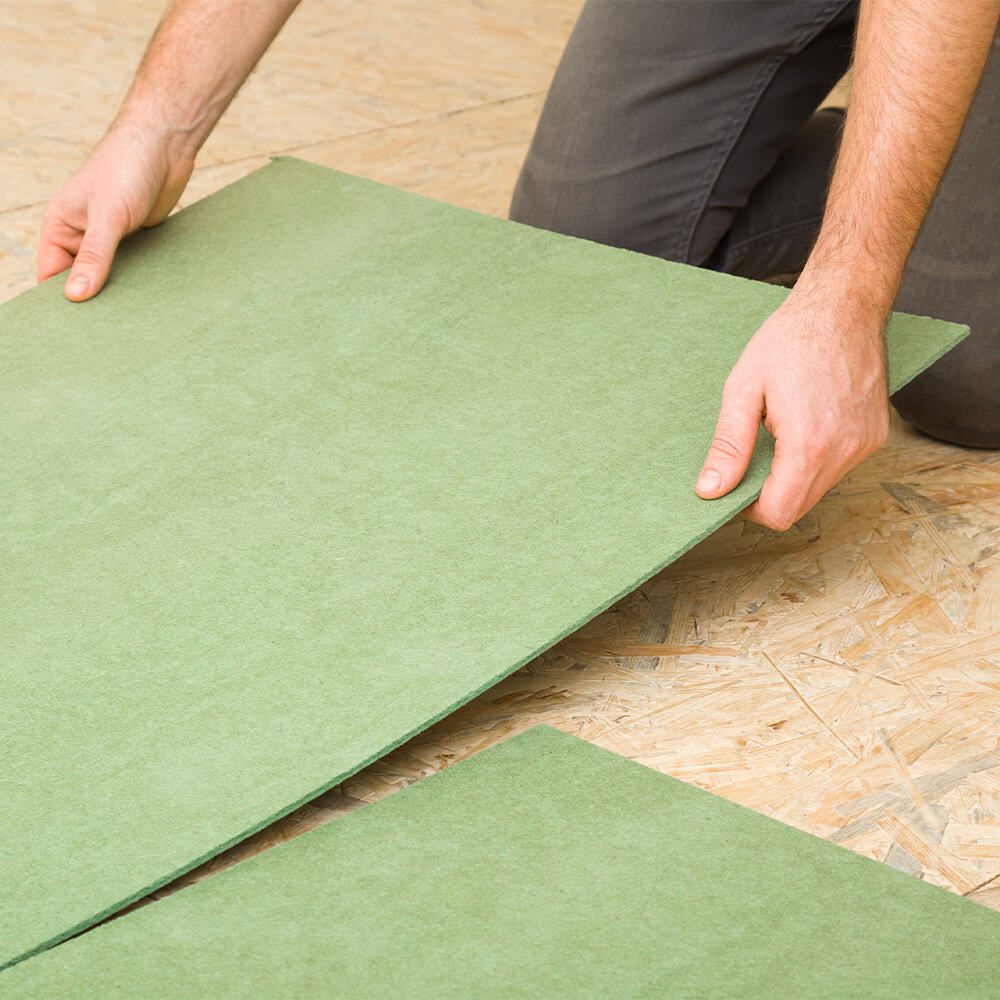 Fibreboard sheets are easy to lay and thicker than foam or rubber underlay. As they are rigid, this additional thickness won't compromise the stability of your laminate, but it will provide extra insulation and noise cancellation. 
One of the advantages of using fibreboard underlay sheets is that they're more forgiving than PU foam in cases where your subfloor isn't perfectly flat, helping level out a few millimetres of unevenness.
These underlay sheets are an excellent option for places in your home or office that are subject to a lot of foot traffic.
Cork underlay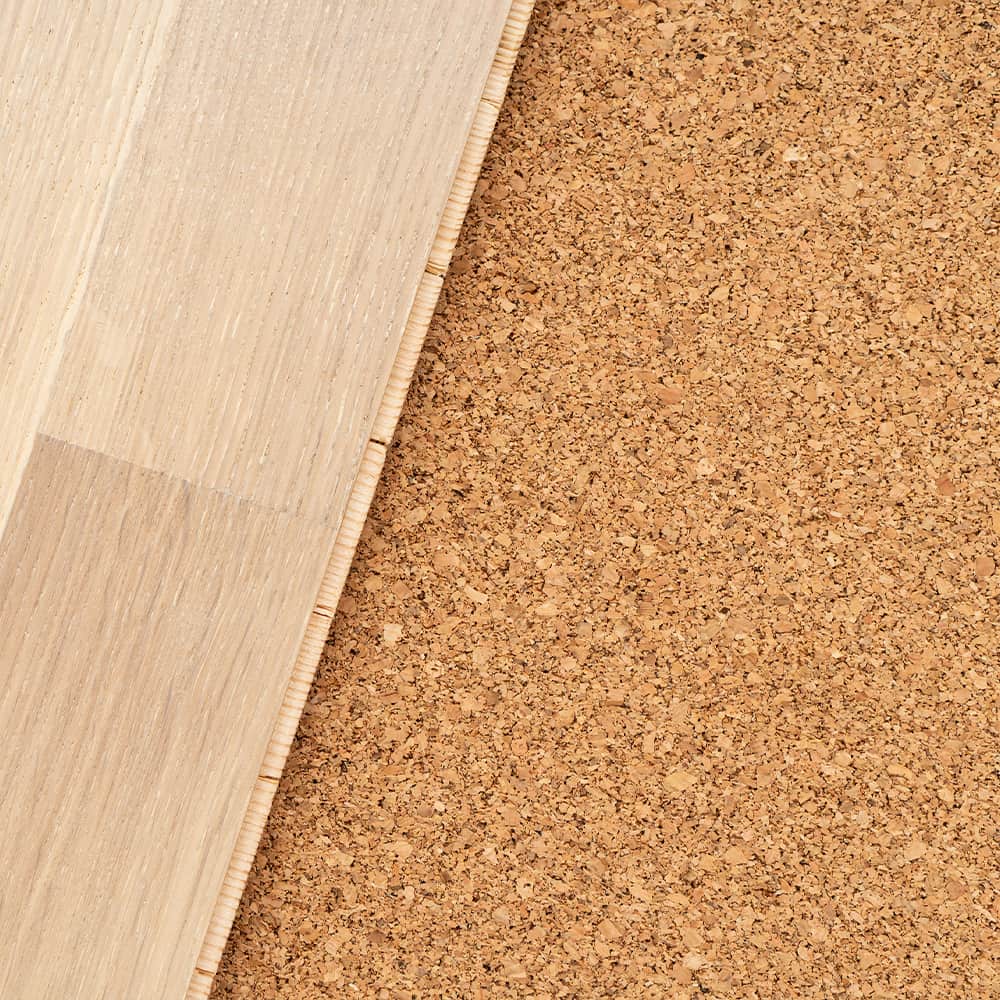 If you're looking for an eco-friendly underlay that helps prevent the growth of mildew, bacteria and mould, then you can consider cork underlay. Along with being sustainable, cork is a natural heat insulator and sound reducer.
Its only setback is that it isn't waterproof. You should never install cork underlay in areas that tend to get wet, like your kitchen or bathroom, or over concrete subfloors, which are prone to moisture.
Underfloor heating underlay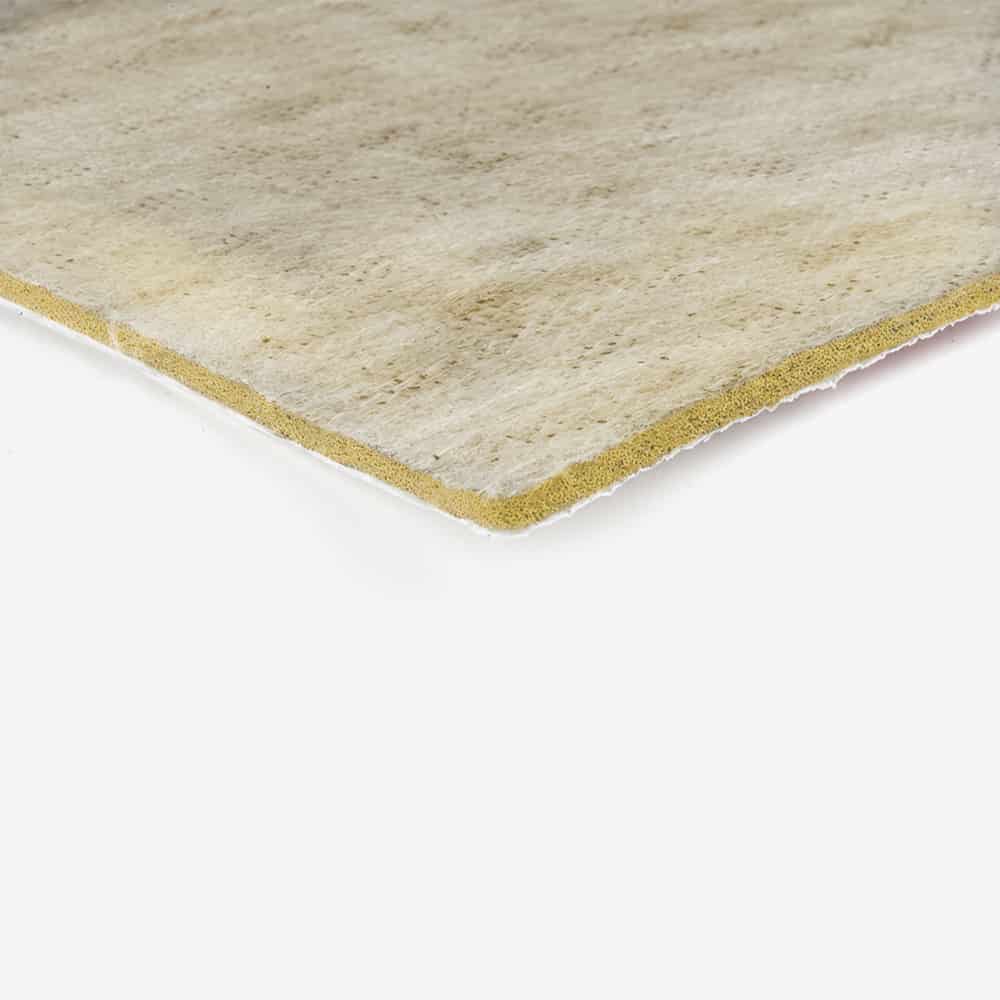 Underfloor heating is becoming more common in UK homes and is typically combined with hard flooring like laminate, wood and LVT. Therefore, you'll find a number of specialist underlays on the market these days that are designed to optimise your UFH system and make it as efficient as possible. They do this by allowing heat to pass more readily through the underlay.
The key stat to look out for when shopping for underfloor heating underlay is TOG rating. TOG is a measure of the thermal resistance of a material. The lower the TOG rating, the more heat it will let through.
To get the best results from your heating system, the TOG rating of your laminate underlay shouldn't exceed 1.0. Many UFH manufacturers also recommend using planks less than 18mm in thickness to maximise heat transfer. 
We'd highly recommend Duralay Heatflow in this category. It's the leading UFH underlay for laminate and wood floors, with a TOG rating of just 0.35. Yet it doesn't sacrifice either comfort or density in order to provide this efficiency.
Acoustic underlay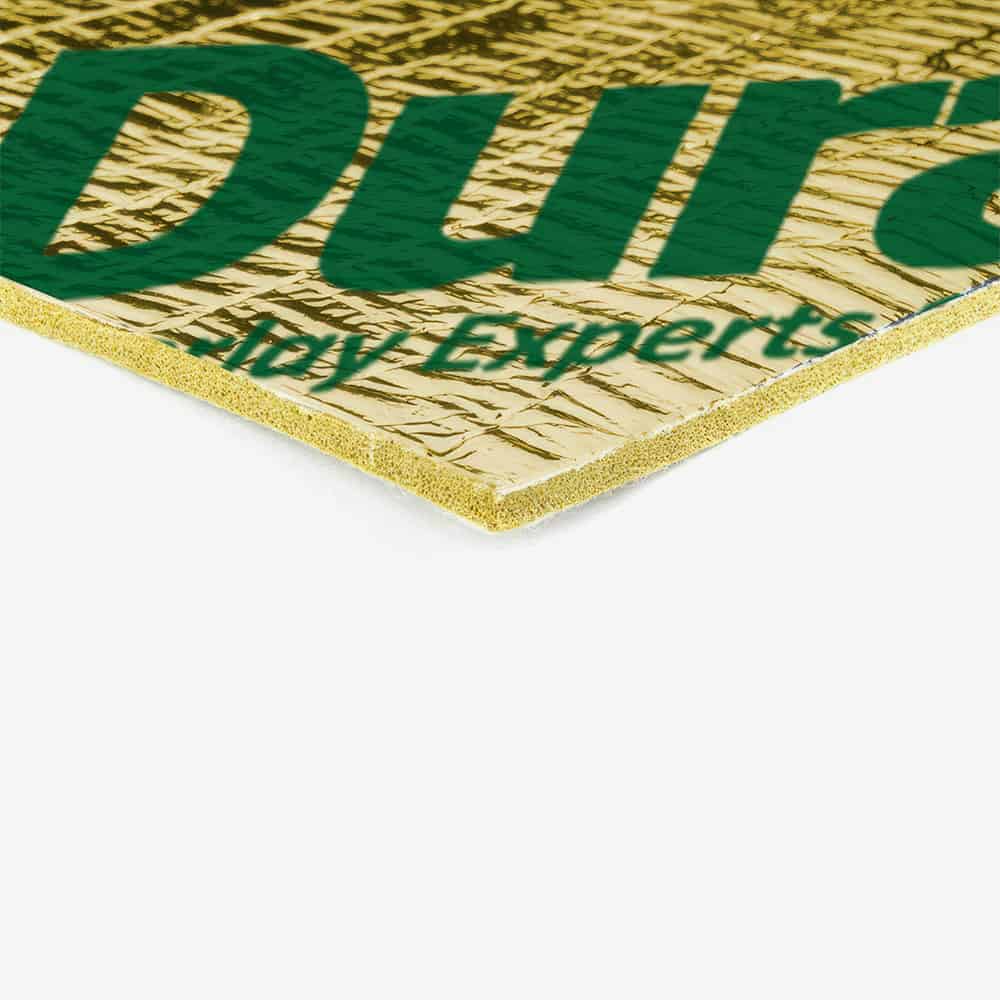 As the name implies, acoustic underlay is designed to reduce sound transmission. This can be particularly important with hard flooring like laminate, which can naturally create additional noise through footsteps.
Acoustic underlay is typically made from PU foam or sponge rubber, which has air pockets that absorb sound waves. Duralay Silentfloor Gold is a top performer in this category, having been proven to decrease in-room noise by up to 30%.
If you have a particularly busy household or loud neighbours below your flat, acoustic underlay can make a significant difference to the overall ambience of your living space, helping create a quieter, more peaceful environment.
What is the best type of laminate underlay?
The best type of laminate underlay comes down to where it is being installed and what the priorities for the space are. Underlay offers multiple benefits, from increased comfort and longevity to reduced sound transmission, so you should determine what is most important to you before making your choice.
Remember that you can also pick different types of underlays for different rooms, enabling you to adapt each space to your individual needs.
If you need any advice on choosing the right type of laminate underlay for your project, get in touch with our experts at contact@simplyunderlay.co.uk. We'd be more than happy to help.