Laminate remains a popular flooring choice due to its wide selection of colours and styles, as well as its durability and affordability. But as with any 'floating floor' installation, your choice of underlay will make or break how your flooring looks and feels underfoot.
There are hundreds of laminate underlays to choose from these days – ranging from rubber and foam to cork and fibreboard – so how do you know which products can you trust to perform and save costly replacement fees down the line?
Simply Underlay has been supplying the flooring industry with underlay for over 25 years. In that time we've had first-hand experience with every new product that has come onto the market, both good and bad.
Using this knowledge – along with direct feedback from customers, retailers and professional flooring fitters – we've curated a handful of products that we consider to be the highest quality laminate underlays on the market. And below you'll find our top recommendation for a number of key categories to help make your purchase decision a whole lot easier.
In this guide
The best noise-reducing laminate underlay
With any form of hard flooring – whether it's laminate, wood or LVT – the impact sound of footsteps can be particularly loud, especially in busy households. Therefore, if you have kids constantly running around or live in a block of flats with noisy neighbours below, a specialist acoustic underlay may be your saving grace.
We consider any laminate underlay that can reduce impact noise by at least 20 decibels (dB) to be a good acoustic underlay.
What to look for: a sound impact rating over 20 decibels (dB).
Winner: Duralay Silentfoor Gold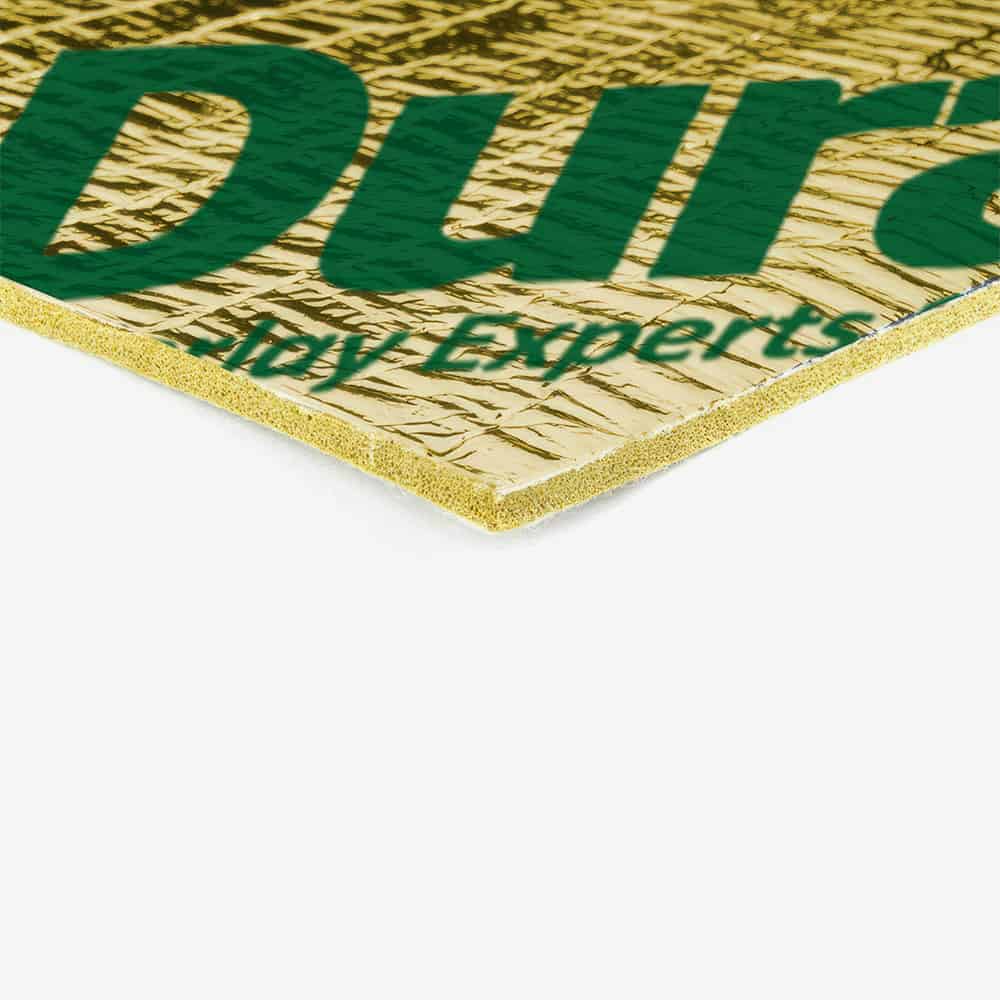 Duralay Silentfloor is a specialist acoustic underlay for laminate and wood flooring installations. And it does exactly what its name suggests: silences your floor to create a quieter, more peaceful living environment.
Reducing impact sound by 24 dB, the highest rating of all our laminate underlays, Silentfloor has been proven to decrease in-room noise by up to 30%.
But that's not all. At 4.2mm thick it provides excellent comfort underfoot; it's got an inbuilt vapour barrier to prevent moisture ingress; it's compatible with underfloor heating systems thanks to a low 0.33 TOG rating; and it's extremely dense, providing unrivalled support for your laminate.
So, if noise is your primary concern, don't hesitate – this is the underlay to buy.
The best underfloor heating laminate underlay
In modern homes, laminate flooring is often combined with underfloor heating. Underlay manufacturers recognise this fact, and as such the majority of laminate underlays are compatible with UFH systems.
The key metric you need to be concerned with here is TOG rating. TOG is a measure of thermal resistance – the higher the value, the less heat that can pass through the underlay. Therefore, with underfloor heating underlay, you should be looking for a low TOG rating of between 0.3 and 0.5.
Many UFH providers also recommend using laminate boards less than 18mm in thickness to maximise heat transfer, so bear that in mind when shopping for your flooring.
Note: it's important to determine what type of underfloor heating system you've had installed prior to purchasing underlay. Most underlay manufacturers don't recommend their products be used with electric mat (AKA 'dry') systems, so always check the data sheets provided on our product pages for suitability.
What to look for: a TOG rating below 0.6.
Winner: Duralay Heatflow Laminate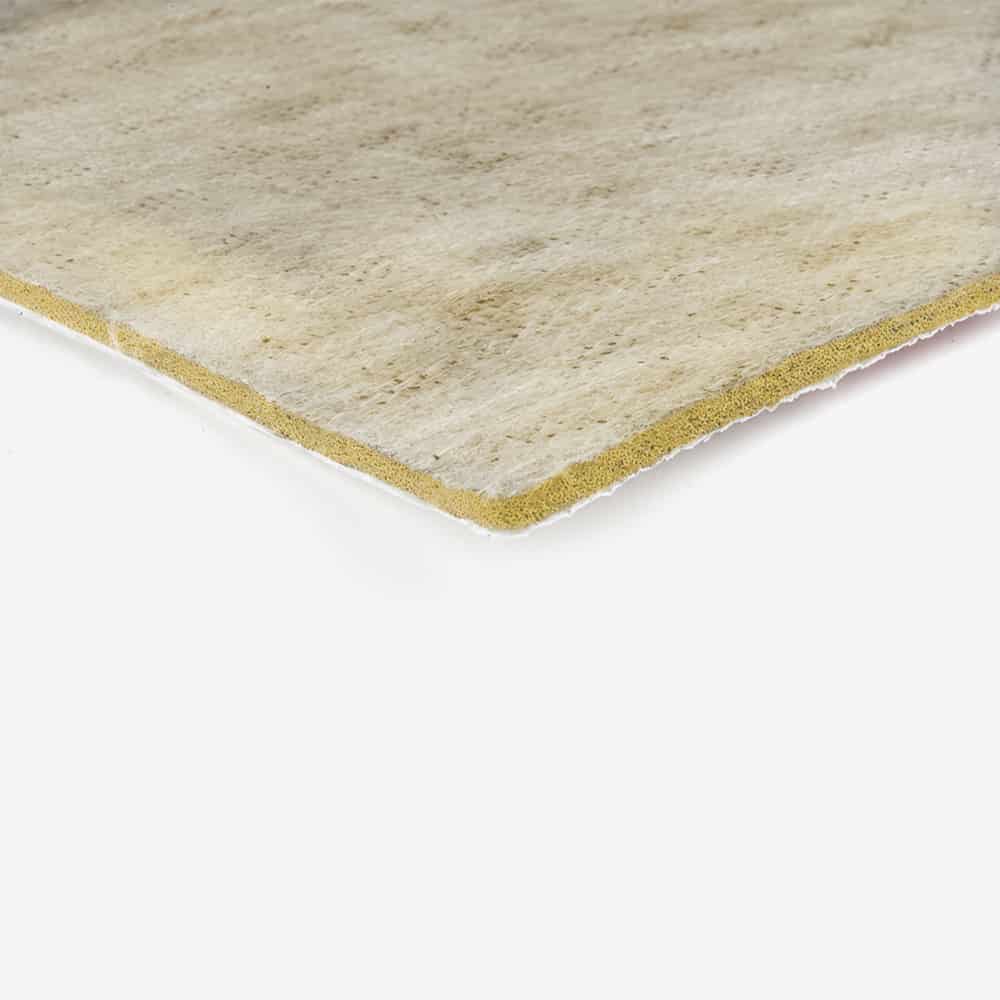 Each of the laminate underlays we stock is compatible with underfloor heating. Yet one stands head and shoulders above the rest: Duralay Heatflow Laminate.
This remarkable product has an extremely low TOG rating of 0.35, which allows the heat generated by your system to pass efficiently and evenly into your room, heating them up quicker and potentially saving money on your energy bill.
However, what's truly remarkable about this product is that it does this without any sacrifice in comfort or durability, with its 801 kg/m³ density rating the highest of any laminate underlay we stock.
Warmer rooms and a longer-lasting floor? It's an investment that will pay dividends in the long run.
The best laminate underlay for concrete subfloors
Concrete is a popular subfloor material as it's relatively quick and cost-effective to pour, and modern versions have quick-drying and self-levelling capabilities.
However, the main drawback with concrete is that it's porous and therefore prone to moisture ingression. This is an issue for laminate and wood floors as damp and moisture can quickly rot and/or warp the boards over time.
The most common way of solving this issue is by laying a damp-proof membrane (DPM) such as a polyethene sheet prior to laying your flooring. Yet many laminate underlays remove the need for this step by integrating a DPM backing.
What to look for: a built-in DPM/vapour barrier.
Winner: Woodtex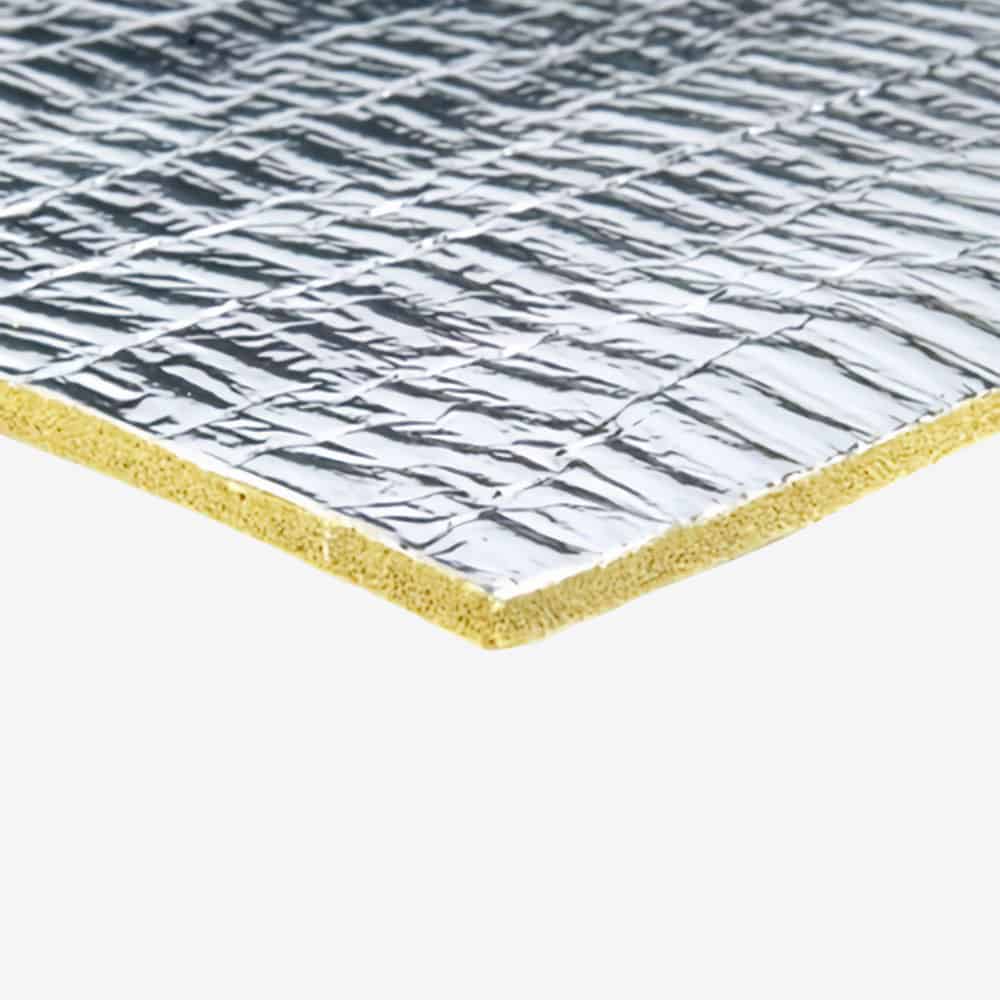 Woodtex is a high-performing laminate underlay from British manufacturer Interfloor that is ideal for laying over concrete subfloors.
At 3mm thick and made from sponge rubber, it's extremely dense (713 kg/m³), meaning it will help smooth out any minor imperfections and undulations in the subfloor (up to a couple of mm) that you often get with concrete, potentially negating the need for screeding.
It also has Interfloor's acclaimed Vapourstop membrane backing (this can be gold or silver depending on the current production run), which stops moisture in its tracks and will help extend the lifespan of your laminate.
The best all-round laminate underlay
Sometimes you just want an underlay that performs across the board: comfortable underfoot, a stable base to lay your flooring, underfloor heating compatibility and noise reduction, all backed by a name you can trust.
Find an all-rounder like this and you can rest safe in the knowledge that it can be laid in all areas of your home without any second-guessing.
What to look for: 3mm+ thickness; TOG below 0.6; reduce noise by 20 dB+; density rating over 700 kg/m³
Winner: Duralay Timbermate Excel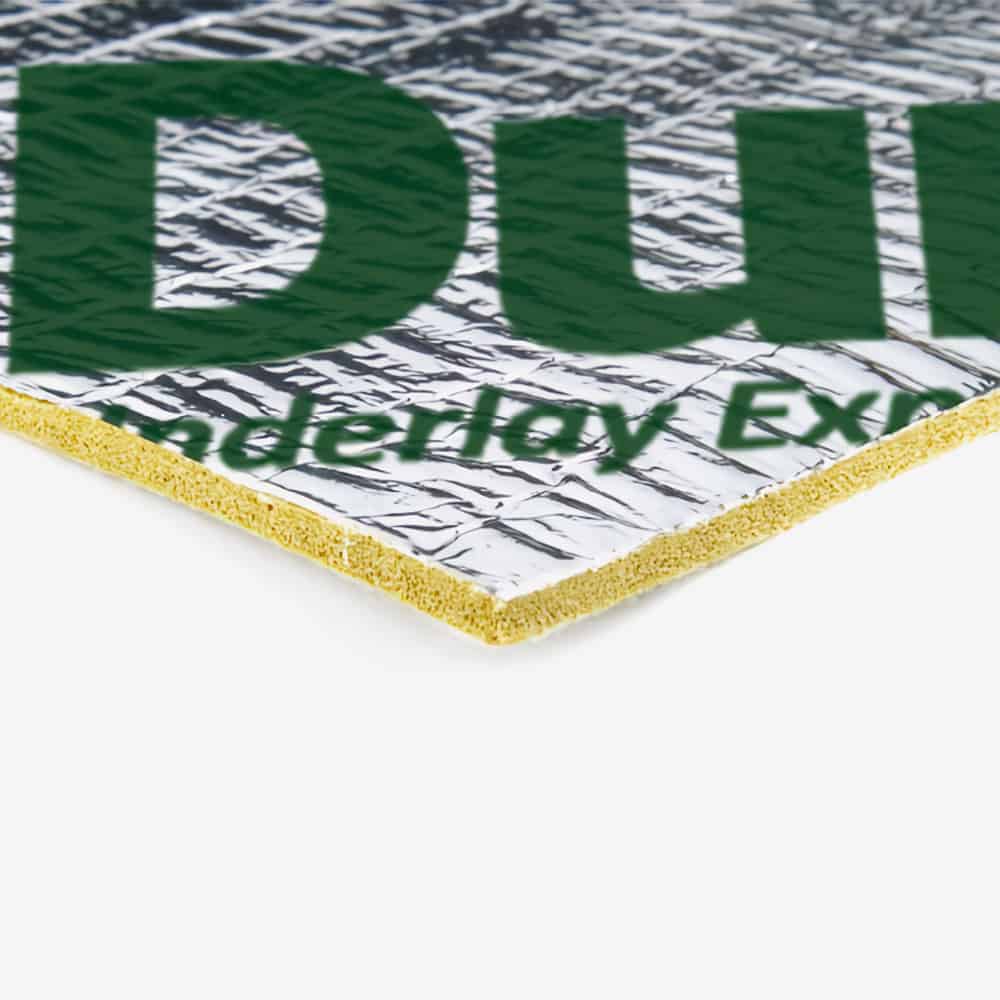 Timbermate Excel is a customer favourite and our bestselling laminate underlay here at Simply Underlay, and for good reason: it's a product that delivers in all areas.
At 3.6mm thick it offers a comfortable feeling underfoot; a density rating of 706 kg/m³ creates a stable base for your flooring; it reduces noise by 23 dB, creating a more peaceful living environment; a TOG rating of 0.55 enables it to be used with UFH systems; and it's made an acclaimed British underlay manufacturer, Duralay, which guarantees the product for the serviceable lifetime of your flooring.
If that wasn't enough, it's priced at just £4.98m², making it the best value option too. A no-brainer choice for any laminate flooring project.
The best laminate underlay for your project
It's important to remember that there's no such thing as the best underlay. Ultimately, the right one for your home boils down to your specific needs and budget.
By taking the time to understand the key benefits of each type of underlay, it becomes easier to pick the most suitable option for your laminate flooring.
If you need any further information or impartial advice, please get in touch with us at contact@simplyunderlay.co.uk. We will be more than happy to help.